November 22nd marked the anniversary of President Kennedy's assassination; but despite the passage of 59 years, his death remains a constant source of speculation. Wild theories still circulate throughout the internet. Various accounts come to the big and small screens, offering different interpretations of what happened before, during, and after the tragedy at Dealey Plaza.
The latest development in the case came on December 6, 2022, when a group of researchers held a press conference at the National Press Club. The experts allege that they've uncovered proof that Lee Harvey Oswald was involved in a CIA mission approximately three months before Kennedy's assassination. This runs counter to the CIA's claims that it had no prior knowledge or ties to Oswald before the shooting.
More information is expected to come out with the release of additional documents from the National Archives later this month. For now, it seems the only thing we can say with certainty is that nothing is absolutely certain.
The following books about JFK shed light on the man at the center of America's greatest mystery. It's true that we may never have definitive answers, but each one closes the gap between truth and fiction, providing varied perspectives that allow readers to form their own opinions.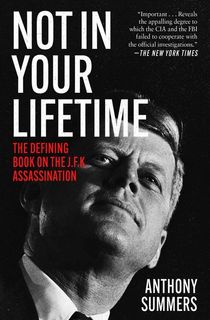 Not in Your Lifetime
After years of waiting, classified documents into Kennedy's assassination are finally being released this year. But why were they kept a secret in the first place? Who were they protecting, and why are the American people still without definitive answers? These questions are the crux of Summer's acclaimed book, which provides a balanced analysis of the events surrounding JFK's assassination. Updated to account for recent developments, including President Biden's order that all previously redacted documents be released in December of 2022, Not in Your Lifetime feels especially relevant.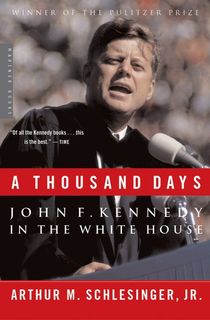 A Thousand Days
Arthur M. Schlesinger Jr. worked as Kennedy's special assistant during his tenure as president. In this Pulitzer Prize and National Book Award winner, Schlesinger uses his unique insider's perspective to chronicle Kennedy's presidency, from the campaign trail to his achievements in the Oval Office to the tragic assassination. Time magazine commented, "Of all the Kennedy books…this is the best."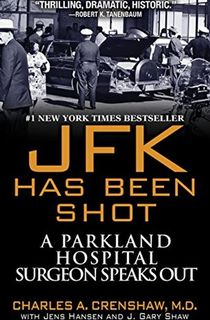 JFK Has Been Shot
Dr. Charles Crenshaw tried to save Kennedy's life at Parkland Hospital immediately after he was shot. Days later, Crenshaw was tasked with caring for his assassin. His firsthand account of the experiences is a #1 New York Times bestseller that has raised eyebrows for details that conflict with the official report by the Warren Commission. This gripping account has a sense of immediacy that transports readers to the emergency room.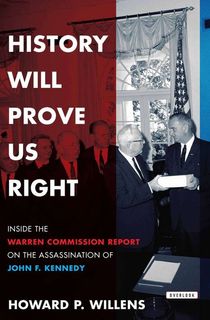 History Will Prove Us Right
The Warren Commission was established by President Lyndon B. Johnson to conduct a thorough investigation of Kennedy's assassination. The commission's report concluded that Lee Harvey Oswald acted alone, but Americans remain skeptical nearly six decades later. Written by one of the few living staff members of the Warren Commission, this book provides a chapter-by-chapter breakdown of the report and draws from his own journals and notes on the investigation. Although "many will still disagree with the Warren Commission's conclusion…this book serves a valuable function by laying out how it did its work" (Booklist).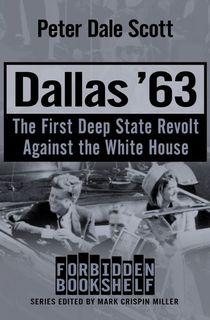 Dallas '63
For Peter Dale Scott, the American government is a complex web of corruption, where the most powerful players are rarely held accountable for their actions. He's dubbed this entity as "the deep state"—and there's no better example of their manipulations than JFK's assassination. Drawing from his investigations into the American tragedies and intelligence agencies, Scott purports that members of this "deep state" were the puppeteers behind the events of November 23, 1963. The CIA and FBI may not have pulled the trigger, but according to Scott, they are no less culpable in Kennedy's death.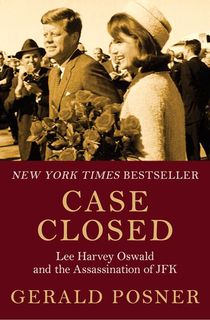 Case Closed
In his New York Times bestseller and Pulitzer Prize finalist, Gerald Posner tries to find the truth, parsing fact from conspiracy to discover the real story behind what we think we know. He tackles the most commonly debated theories surrounding the assassination—from the government's collusion with the mafia to the presence of a second shooter—in an attempt to lay the doubts to rest, once and for all.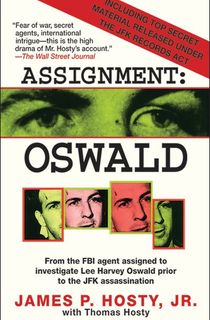 Assignment: Oswald
Prior to Kennedy's death, the FBI suspected Lee Harvey Oswald of Soviet espionage. Agent James P. Hosty was at this center of the pre-assassination investigation—though he had no idea that he, too, would soon become the subject of nationwide conjecture. The turning point came when it was discovered that Hosty did not turn over a valuable piece of evidence to the Warren Commission: Just one year before, Oswald had written Hosty a letter, warning him to stop contacting Oswald's Russian wife. But after years of figuring greatly in various conspiracy theories, Hosty finally sets the record straight with this must-read memoir—offering his take on that fateful day, his interactions with Oswald and his wife, Hoover's FBI, and the government's desperate actions following the assassination.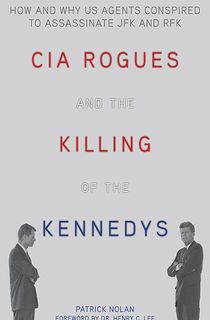 CIA Rogues and the Killing of the Kennedys
Speaking of conspiracy theories: If that's your jam, fall further down the rabbit hole with Patrick Nolan's CIA Rogues and the Killing of the Kennedys. While the assassinations of John and his brother, Robert, occurred five years apart, Nolan contends they're both connected through their culprits: the CIA. Nolan supports his argument by mining the agency's long-running history of corruption—from the murders of world leaders to the misdeeds of director Richard Helms (who you may have seen portrayed in Netflix's Wormwood)—in addition debunking "myths" surrounding Lee Harvey Oswald. Whether you agree with Nolan's views or not, his beliefs certainly make for a gripping and provocative read.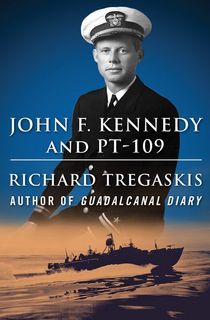 John F. Kennedy and PT-109
Taking a step back from his death, the author of Guadalcanal Diary focuses on one of Kennedy's greatest acts of heroism. While patrolling the Blackett Strait in 1943, Kennedy's Navy motor torpedo boat was attacked by a Japanese destroyer. Though PT-109 was left in pieces and its crewmembers left for dead, Kennedy fought tirelessly to save the lives of his men. His bravery would later earn him a Purple Heart and a Marine Corps Medal, setting him down the path towards leading the very country he fought for.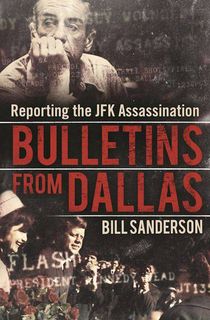 Bulletins from Dallas
Contrary to popular belief, Walter Cronkite was not the first to relay news of the gunshots fired in Dealey Plaza. Rather, Cronkite was simply reading someone else's work—that of White House correspondent Merriman Smith. Similarly, it was Smith who saw a bloodied Kennedy before the nurses, and it was Smith who stood onboard Air Force One with a shaken Lyndon B. Johnson. Smith's report on these events eventually earned him a Pulitzer Prize in 1964 and the Presidential Medal of Freedom three years afterwards. But how did he manage to beat his colleagues to the headline? And is the stress of the assassination partly to blame for his tragic demise in 1970? Bill Sanderson answers these questions, and many others, in Bulletins from Dallas, drawing from interviews with Smith's friends and family to reveal how he nabbed one of the biggest stories of the century.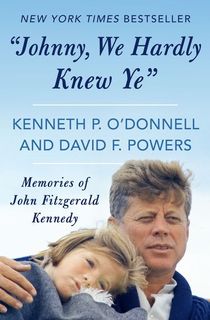 "Johnny, We Hardly Knew Ye"
Kennedy was the political darling of the American people, though few could say they knew him intimately. But Kenneth P. O'Donnell and David F. Powers—Kennedy's top political aide and special assistant, respectively—were two such confidants. "Johnny, We Hardly Knew Ye" is a collection of their shared memories, which describe what it was like to spend time with the Kennedys during JFK's presidency. Together, they've created a humanizing portrait that strips away the myth from the friend, the father, the brother, and the man.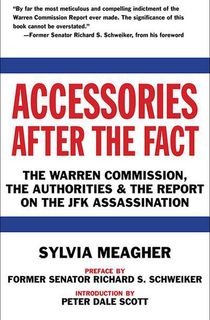 Accessories After the Fact
In the wake of Kennedy's assassination, the Warren Commission—established by the newly instated Lyndon B. Johnson—was tasked with investigating the incident. Less than one year later, they presented their conclusions in an 888-page report that insisted Harvey Lee Oswald was not only at fault but he was the only person at fault. While most swallowed this assessment, no questions asked, there were some skeptics who doubted the Commission's honesty (including some of its own members, according to a 1992 report). But Sylvia Meagher was one of the few who dared to speak out publicly, and her searing 1967 exposé makes several damning assertions about the culpability of Oswald, the FBI, and the Commission itself.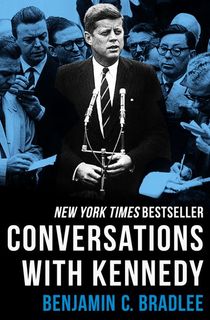 Conversations with Kennedy
As a war veteran, idealist, and a rising leader during the 50s, Benjamin C. Bradlee has a lot in common with JFK. These similarities fostered a lasting bond that would begin during the 1950s, but whose reverberations would last beyond Kennedy's death in 1963. His book, Conversations with Kennedy, explores the president's professional and personal lives through the prism of their special friendship. Bradlee's analysis of Kennedy's political beliefs, strategies, and accomplishments are accompanied by more intimate anecdotes: weekend parties, private dialogues, and Kennedy's impact on Bradlee's own life.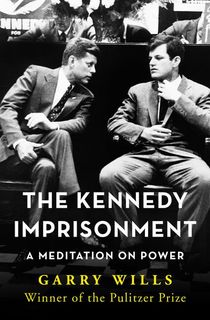 The Kennedy Imprisonment
Garry Wills takes a more cynical of view of the Kennedy dynasty, stating that their successes created a new era of politics—one where appearance, convenience, and fame took center stage. Wills supports his argument by studying the catalysts of the family's rise to power and fall from grace, including JFK's PT-09 heroics, rumored extramarital affairs, and handling of the Cuban Missile Crisis. The result is a book that's more honest than damning, as it explains how the Kennedys influenced future leaders and America's perception of power.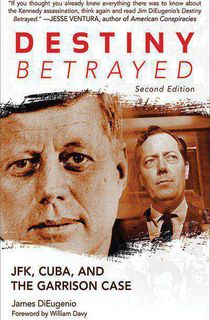 Destiny Betrayed
Fans of Oliver Stone's JFK need look no further than DiEgenio's second edition of Destiny Betrayed, which explores many of the questions raised in the film. Using the most up-to-date information, he sets out to prove that members of U.S. intelligence conspired to kill Kennedy in the name of altering foreign policy. Of particular focus is District Attorney Jim Garrison and his arrest of New Orleans businessman Clay Shaw—whom he suspected of playing a role in Kennedy's murder (Shaw's very quick acquittal ultimately cast Garrison in an unforgiving light). Investigations of the Warren Commission's mistakes, Kennedy's views on the Cold War, and US-Cuban policy at the time round out DiEugenio's study to strengthen his argument that the assassination was a coup d'état organized by the CIA.
Thirteen Days: A Memoir of the Cuban Missile Crisis
Here, Robert F. Kennedy chronicles a watershed moment in his brother's political career: the Cuban Missile Crisis. Following the installation of missiles in Cuba, the United States and the Soviet Union engaged in an ongoing standoff that almost culminated in nuclear war. With precise detail and particular attention to JFK's own thoughts and actions, Robert Kennedy provides a snapshot of the thirteen days where America's fate lay in the balance, and the future seemed more uncertain than ever.
Jacqueline Kennedy: Historic Conversations on Life with John F. Kennedy
After her husband's death, Jacqueline Kennedy dedicated herself to preserving his legacy. In fact, much of the "Camelot" lore can be attributed to the First Lady who, though intensely private, eventually shed light on these mythologized years in a series of interviews. Months after JFK's funeral, she sat down with historian Arthur Schlesinger to offer her own thoughts on her husband's presidency, decisions, friends, and enemies. Jacqueline Kennedy: Historic Conversations on Life with John F. Kennedy is the definitive collection of these transcripts, which were finally released in 2011 and became the basis for the film Jackie.
This post is sponsored by Open Road Media. Thank you for supporting our partners, who make it possible for The Archive to continue publishing the history stories you love.