As something that affects every aspect of the world around us, why does the topic of economics sometimes feel so difficult to understand? With its nuances often gatekept by finance insiders, it can sometimes seem like the complex system of capitalism is meant to keep its workers guessing. But now is the time to remove the wool from our eyes! Here are eight illuminating economics books that trace the history, strengths, weaknesses, secrets, and scandals of the American financial system.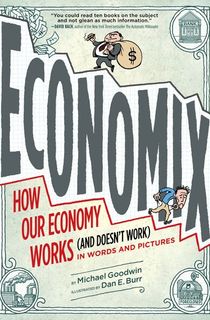 Economix
The economy is at the center of our lives, and everyone is talking about it—but how do people outside of Wall Street and Washington begin to really understand it? This vital graphic novel is a fun and factual resource to the complicated science of economics. Using witty writing and quirky art, Economix covers everything from the beginnings of Western economic thought to free markets to economic failures, successes, and potential future outcomes.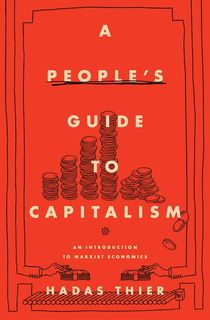 A People's Guide to Capitalism
This accessible guide to Marxist economics provides everything you need to know about the world of the 1%. Most economists swear by capitalism as the planet's greatest system, yet they urge regular folk to leave the nuances of the market to the so-called experts. Despite economists' best efforts, many have begun to doubt the system which has bred inequality and environmental destruction. This essential reading answers any questions readers may have about this flawed system, spinning a radical economic theory in its wake.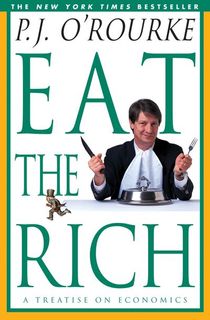 Eat the Rich
Acclaimed political humorist P. J. O'Rourke dives into a common and complicated question: Why do some places prosper, while others seem to be stuck in squalor? Taking readers on a hilarious global tour from Wall Street's alleged "good capitalism" to Cuba's reviled "bad socialism"—passing through other locals like Sweden, Hong Kong, Tanzania, and more—O'Rourke unpacks the intricacies of economics.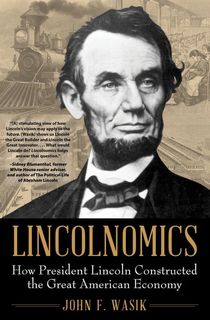 Lincolnomics
Abraham Lincoln is known for many incredible things, among them leading the country through a tumultuous Civil War which eventually saw the end of American slavery. But Lincoln has an untold legacy as a remarkable architect of America's economy and infrastructure. This unique biography provides insight into Lincoln's belief in the right to fulfill one's economic destiny. This core value guided him as a political leader, but he understood that it was a concept impossible for people to achieve without considerable federal support.
In order to foster economic growth, Lincoln conceived a country that was linked by railroads from coast to coast, full of canals which elevated small towns into prosperous cities, and public works which brought farmers to market. This book follows Lincoln from his time as a young Illinois state legislator in the 1830s through his work as a lawyer in the 1840s to his service as the 16th president. From pushing internal improvements to fighting for a transcontinental railroad, Lincoln provided the foundations necessary to lift American citizens out of isolating poverty.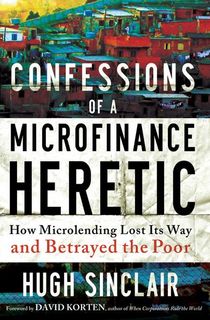 Confessions of a Microfinance Heretic
On the prowl for an inside look at microfinance? This gripping memoir and exposé by Hugh Sinclair outlines the state of the microfinance industry he worked in for a decade. In the beginning, Sinclair was a true believer, but as he moved through several microfinance institutions around the world, it became clear to him that the $70 billion industry wasn't living up to its promises of serving the people. Outrageous interest rates have plunged borrowers into an inescapable spiral of debt, and as collection practices have gotten more aggressive, they have led to cases of forced prostitution, child labor, suicide, and nationwide revolts.
Sinclair sheds light on a system which focuses on maximizing profits to the detriment of all else. Several scandals are unveiled in these pages, including one involving a large African microfinance institution of questionable legality that charged interest rates in excess of 100 percent per year, and whose investors and supporters included some of the most celebrated leaders of the microfinance sector.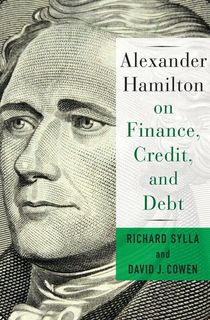 Alexander Hamilton on Finance, Credit, and Debt
Thanks to Lin Manuel Miranda, everyone knows who Alexander Hamilton is. But how much do we really know about his role as the first secretary of the treasury? This book explores Hamilton's lasting influence on finance, credit, and debt.
While serving as the secretary of the treasury from 1789 to 1795, Hamilton constructed a financial revolution by establishing the treasury debt market, the dollar, and a central bank. Through all this, he also pushed private entrepreneurs to establish securities markets and stock exchanges and encouraged state governments to charter a number of commercial banks and other business corporations. Authors Richard Sylla and David J. Cowen outline Hamilton's influence on our modern economic system.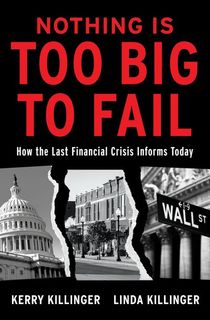 Nothing Is Too Big to Fail
This book offers a detailed look behind the scenes of the 2008 financial crisis, tracing what caused the Great Recession—and what may lead to an ever bigger one on the horizon. Authors Kerry and Linda Killinger are bank executives with firsthand experience in several financial crises, and they expose the US government's fiscal and monetary policies as creating asset and debt bubbles that could burst at any moment.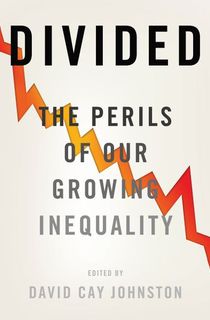 Divided
This collection of essays touches upon the dangers of the wealth and income gap in the United States. With a range of voices that include greats like Elizabeth Warren, Paul Krugman, Barack Obama, Joseph E. Stiglitz, Barbara Ehrenreich, and more, readers are taken through the uncomfortable reality of America's inequality. Though 2008's financial crisis was met with widespread outrage, very little has been done to remedy the disparity between the 1% and the 99% in the years since.
This post is sponsored by Open Road Media. Thank you for supporting our partners, who make it possible for The Archive to continue publishing the history stories you love.