It's easy to think that war has exclusively been a man's game for most of history, but, as always, the truth is a little more complex. As long as there have been battles to fight, there have been women involved, whether they were making strategic decisions from afar or were there in the heat of battle. Every year, we learn more and more about this often-overlooked part of history, and the books on this list are a great starting point if you're curious about it. From Viking warrior queens to women on the frontlines today, here are nine enlightening books about women on the battlefield.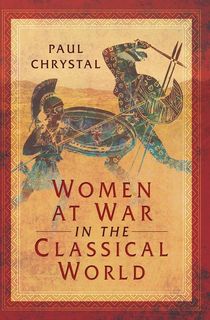 Women at War in the Classical World
When we think of classical warfare, we picture the legendary soldiers of the Iliad or the famous Roman legions that conquered most of the known world, but what history often forgets is the many women who were involved in the battles of the Greco-Roman era. In this important survey of the subject, author Paul Chrystal explores the various ways women were involved in warfare, from famous leaders like Cleopatra and Boudicca to the women who actually took to the battlefields themselves. He also examines the way gender roles affected how societies approached wars, including why women were often considered "spoils of war" to be kidnapped by conquering armies who, at the same time, worshipped mythical warrior goddesses. What emerges from Chrystal's study is a more complex portrait of ancient warfare than ever before.
The Real Valkyrie
In 2017, it was revealed that the remains in the grave of a high-status Viking warrior in Sweden actually belonged to a woman. In The Real Valkyrie, author Nancy Marie Brown uses this discovery as a jumping-off point to discuss the little-known history of Viking warrior women. Using the buried Viking warrior as a kind of guide, Brown explores the Viking world—from Scandinavia all the way to Byzantium—and introduces the many powerful women that existed within it, fighting and raiding as brutally as their more famous male equivalents.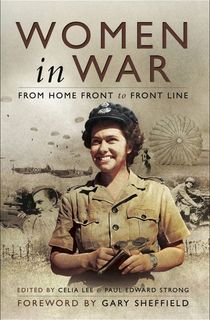 Women in War
This collection of essays written by scholars and female veterans explores the way the role of women in warfare has changed, particularly in the First and Second World Wars. As women moved from supporting roles to the frontlines, their experiences changed drastically while society grappled with what it meant for women to be fighting alongside men in the heat of battle, a discussion that continues to this day. The combination of scholarly and personal essays makes Women in War an especially interesting read, giving both important context while also sharing a little-known perspective on war.
To Serve My Country, To Serve My Race
In 1945, after much pressure from civil rights groups, politicians, and even President Franklin Roosevelt, the US War Department sent a unit of African-American women to serve in Europe. The first and only unit of the Women's Army Corps made up of African-American women, the 6888th battalion was full of women from across the country, eager to fight for their country and to prove that they were equal to their white counterparts at a time where segregation was still the law of the land. To Serve My Country, To Serve My Race tells the stories of these women, how they changed US military history, and how that shaped the rest of their lives.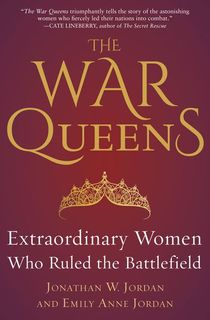 The War Queens
Throughout history, wartime queens have proven to be just as strategic and cunning as their male counterparts. The War Queens examines the tactics used by women rulers from all eras of history by allowing the reader to be right alongside them as they face down the trials and tribulations of leading a nation through war. Their respective triumphs and failures reveal just as much about leadership as they do about the historical eras in which these women ruled. From Ancient Egypt to 18th century Russia to 1980s Great Britain and everything in between, The War Queens makes it clear why these women left such lasting marks on history.
The book is also the basis for the War Queens podcast, hosted by authors Jonathan W. Jordan and Emily Anne Jordan, which takes a deeper dive into each war queen's story.
Soldier Girls
Soldier Girls is an important and revealing look into what life is like for women in the military today. The book follows three women over the course of 12 years as they enlist in the US military, are shipped overseas to fight, and return home. Journalist Helen Thorpe recounts each woman's struggles both abroad (such as unwanted attention from fellow soldiers, the harsh realities of war, trying to keep in contact with family) and at home (including re-adjusting to normal life and the long-term effects of serving in combat). Although the three women are very different, the obstacles they face prove to be a uniting factor.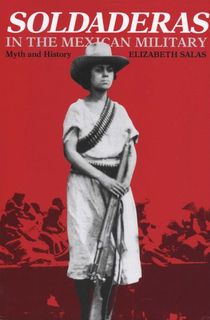 Soldaderas in the Mexican Military
Although women have served in the Mexican military since the pre-Columbian era, they have still been relegated to a role separate from male soldiers. In Soldaderas in the Mexican Military, scholar Elizabeth Salas examines the long history of soldaderas, both what they did and how they were perceived in Mexican society. The symbol of the soldadera is an important and influential one, but how has that translated to the treatment of women in the military? Ultimately, Salas uses her study to reveal the common threads that have linked Mexican women for hundreds of years.
They Fought Like Demons
During the American Civil War, hundreds of women took on new identities, donned disguises, and fought for the Union and Confederate armies. In They Fought Like Demons, authors DeAnne Blanton and Lauren M. Cook explore the lives of these women who put their lives on the line. They explore the lives of these women both before, during, and after the war, from those who joined up out of patriotism or a desire to stay with their husbands and brothers, to those who continued to live under their assumed identities for years after the war came to an end. Finally, they seek to understand why, despite the many achievements of women soldiers during the war, people allowed their stories to fade into historical obscurity.
Women Warriors
In Women Warriors, author Pamela D. Toler takes readers through an impressive list of women fighters throughout history. She not only recounts their tales of success and failure on the battlefield, but examines just what led these women to leave their traditional lives behind and take up arms. From leaders like Joan of Arc and her famous campaigns in France to fighters like Buffalo Calf Road Woman, who, according to Cheyenne oral tradition, dealt the final blow to General Custer at the Battle of Little Bighorn, the subjects of Women Warriors prove that, throughout history, women have always been doing their part on the battlefield.