Winston Churchill's notable achievements as a statesman and politician have been well documented over the years. In addition to serving as British Prime Minister during World War II, he was also a highly accomplished author, famously revealing his aptitude for the written word in his stirring wartime speeches, all of which he penned himself. During his lifetime Churchill published more than 40 books across a variety of literary genres, including autobiographical memoirs, biographies of major historical figures, and even a novel or two.
Churchill was also an avid reader, once famously remarking: "Books, in all their variety, offer the human intellect the means by which civilization may be carried triumphantly forward." He amassed a huge library of books at his Kent home of Chartwell. Sadly, this is no longer intact, but his literary preferences have been well-documented and provide some intriguing clues as to the novelists, historians and political thinkers who influenced the way in which he himself viewed the world.
For anyone interested in discovering more about Churchill's eclectic reading tastes, here are seven of his favorite books. Not only do they offer unique insight into his own intellectual voyage of discovery, but they may even help you on your own.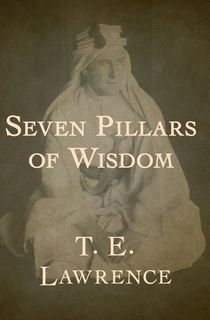 Seven Pillars of Wisdom
Born in 1888, T. E. Lawrence was recruited by British Intelligence during the early days of World War I because of his extensive knowledge of the Middle East and proceeded to play a key role in the Arab Revolt against the Ottoman Empire. He subsequently published an autobiographical account of the conflict, Seven Pillars of Wisdom, which was widely acclaimed by his contemporaries and later served as inspiration for the 1962 epic movie, Lawrence of Arabia.
Churchill knew Lawrence well and, in 1935, reviewed Seven Pillars of Wisdom for the Daily Mail. He praised Lawrence's work as "a model of lucid, forcible, fascinating narrative," asserting that it "will continue to be read as long as the English language is spoken." Today, Lawrence's legacy to the Arab world provokes debate, but his evocative portrayal of the people with whom he is now irrevocably associated remains an indispensable and thrilling first-hand account of events surrounding the 1916-18 Arab uprising.
The History of the Decline and Fall of the Roman Empire
Edward Gibbon's epic six-volume The History of the Decline and Fall of the Roman Empire was first published back in the late 18th century, but it is still acknowledged as one of the greatest written history accounts of all time. Churchill first read Gibbon's masterpiece during the 1890s, whilst serving as a British army officer in India, and later recalled: "I devoured Gibbon. I rode triumphantly through it from end to end and enjoyed it all."
Spanning 1,300 years, Gibbon's history of the Roman Empire charts the period from the beginning of Emperor Trajan's reign in 98 CE to the fall of Constantinople during the 15th century. Although his work is inevitably very much a product of the age in which he lived, Gibbon's scholarship and masterful command of the English language remain unsurpassed. He is notable for being among the very first historians to make use of primary sources.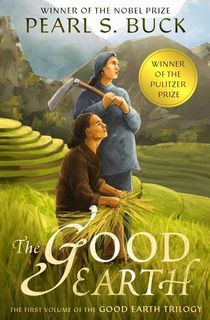 The Good Earth
The daughter of American missionaries, Pearl Buck spent most of her early life in China and she drew on her own experiences there in writing this exceptional novel about the fortunes of a fictional Chinese peasant farmer, Wang Lung. Buck's sensitive depiction of rural Chinese life won her many plaudits, including the 1932 Pulitzer Prize for Literature. Following its appearance on Oprah Winfrey's 2004 Book Club list, The Good Earth enjoyed a revival in popularity.
The New York Times has described The Good Earth as "a comment upon the meaning and tragedy of life as it is lived in any age in any quarter of the globe." Churchill is known to have been enthralled by this deceptively simple family saga set in rural China, a landscape that to many Western remains relatively unfamiliar, and Buck's timeless story will appeal to modern readers in just the same way.
The Wealth of Nations
This seminal 1776 work by Scottish economist Adam Smith is still widely read today by those with an interest in politics or finance. Published in the same year as the US Declaration of Independence, the theories on political economy expounded by Smith in The Wealth of Nations influenced politicians and governments across the globe and are credited with paving the way for modern capitalism.
Churchill refers to The Wealth of Nations in his A History of the English-Speaking Peoples, praising Smith's "steady, caustic prose" and acknowledging the part it played in convincing 18th century British Prime Minister, William Pitt the Younger, to embrace free trade economics.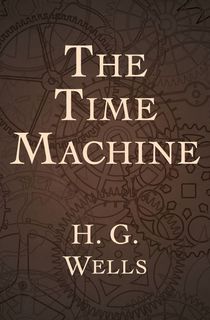 The Time Machine
Published in 1895, The Time Machine was quite unlike anything that had gone before and was the novel which made a name for H.G. Wells. His innovative tale of an intrepid time traveler, who ends up in Earth's far distant future, provides a heady mix of exciting adventure, social commentary and visionary ideas. Many of the topics explored in this groundbreaking novel still resonate with readers today.
Churchill acknowledged Wells as an important early literary influence, recalling that when he first read The Time Machine: "I responded at once to his intellectual stimulus and literary dexterity." He and Wells subsequently met in person and thereafter enjoyed a healthy relationship, despite being at opposite ends of the political spectrum.
They particularly shared a fascination with the future and Churchill was intrigued by Wells's uncanny ability to predict technological developments like the tank, the atomic bomb and space travel long before they actually happened. Likewise, modern scientific theories on the eventual fate of the Earth bear more than a passing resemblance to Wells's descriptions of the far future in The Time Machine.
Counter-Attack and Other Poems
First published in 1918, Counter-Attack and Other Poems was British poet Siegfried Sassoon's second collection of war poetry. The horror and futility of war has seldom been better expressed than in Sassoon's powerfully expressive World War I poetry, written with the intention of exposing the ugly truth about life in the trenches. Sadly, it is a message that remains as relevant as ever today.
Churchill believed passionately in the need to take military action during the Great War, so it is perhaps surprising to discover that the statesman was able to recite much of Sassoon's anti-war poetry by heart. Churchill is said to have had great admiration for the poet and his work. On one occasion, in response to concerns that Sassoon's verses might prove detrimental to the morale of British troops, Churchill declared: "I am not a bit afraid of Siegfried Sassoon. That man can think. I am only afraid of people who cannot think."
Bartlett's Familiar Quotations
All good orators know the value of including a few pithy quotes in a speech, and Churchill was no exception. In My Early Life, Churchill asserts: "It is a good thing for an uneducated man to read books of quotations" "He is known to have been an admirer of Bartlett's Familiar Quotations, recalling "I studied it intently. The quotations when engraved upon the memory give you good thoughts. They also make you anxious to read the authors and look for more."
First compiled in 1855 by a Massachusetts bookseller named John Bartlett, this collection of quotations is still updated on a regular basis. The latest edition features more than 20,000 memorable sayings from an estimated 4,000 contributors, as well as an extensive index which makes it easy to search for a particular person or topic. Its unrivalled range of quotations from the entire breadth of world history make it an invaluable resource for writers and history lovers alike.
Featured image: Marcos Pena Jr / Unsplash