Winston Churchill is one of those historical figures who almost needs no introduction. As Prime Minister of the United Kingdom, he led his country through the darkest days of World War II and became a symbol of strength, stability, and effective leadership. But Churchill's legacy extends far beyond his most famous moment in the spotlight.
Born in 1874 to an aristocratic family, Churchill grew up during the reign of Queen Victoria and bore witness to many events that shaped the 20th century. He served as a war correspondent in his twenties, became a Member of Parliament in 1900, and fought in the First World War, all before his famous tenure as Prime Minister. After the war, his political party was defeated in the general election and he turned his attention to his life-long love of writing, penning a novel and several well-received history volumes. He re-entered the political stage in the 1950s, aggressively denouncing the Soviet Union and serving as Prime Minister a second time from 1951 to 1955.
If you've been wanting to learn more about Winston Churchill's unique life and how that shaped his outlook, look no further than this list! Here are the 10 best books by and about Winston Churchill.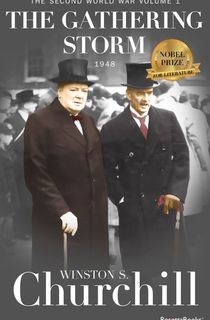 The Gathering Storm
Churchill's two identities as wartime Prime Minister and historian came together in his six-volume history, The Second World War. Volume one, The Gathering Storm, sets the stage for World War II. Based on historical research, government documents, and Churchill's own recollections, the book chronicles Hitler's rise to power, Germany's increasingly aggressive military moves in Europe, Britain's failed strategy of appeasement, and finally Britain's entry into the conflict in 1939. Churchill's access to primary sources like telegrams, secret orders, and speeches allows him to give an almost minute-by-minute account of events.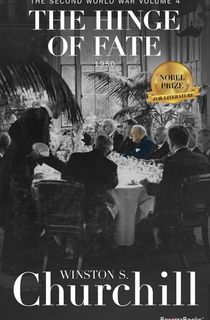 The Hinge of Fate
Volume four of The Second World War finds the Allies in a precarious position. It's early 1942. The Americans have been attacked at Pearl Harbor, and Singapore has fallen to the Japanese. Yet, in just a few months' time, several decisive military victories will turn the tide of war in the Allies' favor. In The Hinge of Fate, Churchill describes the key decisions that put the Allies on their path to eventual victory.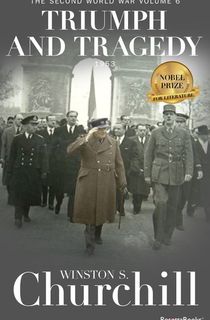 Triumph and Tragedy
Triumph and Tragedy—the sixth and final volume of The Second World War—chronicles the final months of WWII, from the landings at Normandy on D-Day to Japan's surrender after the bombings of Hiroshima and Nagasaki. Although there have been many other histories of the war written since Churchill published his final volume in 1953, The Second World War still stands as an important portrait of how people felt about the war in its immediate aftermath, from an author with a unique vantage point.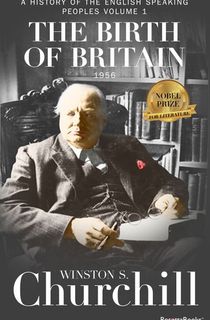 The Birth of Britain
Another of Churchill's multi-volume histories is A History of the English-Speaking Peoples, his account of Britain from the period of Roman occupation up through Churchill's own lifetime. The first volume, The Birth of Britain, begins when Julius Caesar invades the British Isles in 55 BCE. From there, he covers quite a bit of ground, concluding the volume with the death of King Richard III in 1485. Through all of it, Churchill's love for his home country shines through.
My Early Life
Churchill's autobiography covers the first 30 years of his life, long before he became Prime Minister. In My Early Life, Churchill recalls his childhood and his years in the British Army. He spent many of his formative years traveling both with the military and as a war correspondent, reporting most famously on the Second Boer War in South Africa. When Churchill published the book in 1930, he was serving as a Conservative Member of Parliament, and had no idea how monumental his next 30 years would be. The book is an important chronicle of the events that would shape Churchill into the giant history remembers him as.
Churchill: Walking With Destiny
Churchill: Walking With Destiny, written by award-winning author Andrew Roberts, is a newer addition to the canon of historical studies of Churchill. Roberts applies the same level of scrutiny to Churchill as he did in his bestselling biographies of Napoleon and King George III. He seeks to understand what made Churchill the man he was, and draws on an extensive body of research—including previously unreleased historical materials—to find his answers. In his study, Roberts also asks what Churchill's life, and his successes and failures, can teach today's leaders in an increasingly unstable world.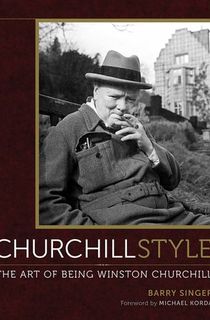 Churchill Style
In Churchill Style, author Barry Singer approaches Churchill not as a towering historical figure, but as a person. While most biographies tend to focus on his political philosophies and wartime strategies, Singer explores his personal interests, from the clothes he liked to his iconic cigars. Supplemented by photographs, Churchill Style allows readers to get to know the man behind the myth.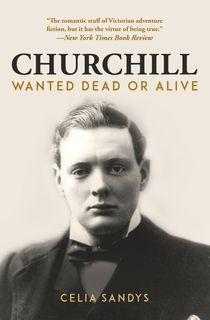 Churchill
Another more personal approach to Churchill's life comes from his granddaughter Celia Sandys. Sandys shares the story of her grandfather's participation as a correspondent and combatant in the Boer War, one of the defining conflicts of South Africa. According to Booklist, "this affectionate biographical portrait of a very young, very spirited, and very enterprising Winston Churchill succeeds in foreshadowing the magnitude of the renown he eventually achieved."
Winston's War
No list of books about Churchill would be complete without at least one objective account dedicated to his time as Prime Minister during World War II. In Winston's War, award-winning historian and journalist Max Hastings chronicles Churchill's experiences, from his election to Prime Minister in 1940 to the end of the war in 1945. During those turbulent years, Churchill not only had to deal with a world war, but also with several problems on the home front that occasionally posed a threat to his own leadership. Ultimately, Hastings is able to paint a full portrait of the years that defined Churchill's legacy.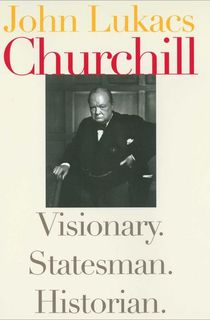 Churchill
In his biography, historian John Lukacs provides a full portrait of Churchill and a thorough assessment of his career. He dedicates chapters to Churchill's personal life, his relationships with other world leaders like FDR and Stalin, his time as Prime Minister, and his career as a historian. While Lukacs clearly has admiration for Churchill, he does not let that affect his study of his life, spending equal time on Churchill's failures as he does his successes.
This post is sponsored by Open Road Media. Thank you for supporting our partners, who make it possible for The Archive to continue publishing the history stories you love.