Prisoners of war are people who have been taken captive by a hostile power during an armed conflict. Throughout history, there have been many accounts from POWs that are equal parts harrowing and inspiring. Survivors have recounted terrible conditions and harsh treatment at the hands of their captors, as well as their determination to stay alive. Although we mostly think of POWs as soldiers, all different kinds of people could be taken prisoner, from nurses to civilians to even children. This list attempts to reflect that vast array of experiences. Here are 12 inspiring books about POWs.
Unbroken
The basis for the 2014 movie of the same name, Unbroken tells the story of Louis Zamperini, who survived against all odds in a series of Japanese prisoner-of-war camps during World War II. Years before the war, Zamperini had channeled his youthful defiant energy into running, a skill that took him all the way to the 1936 Berlin Olympics. During the war, he became a pilot and eventually crashed into the Pacific Ocean in May 1943.
For 47 days he survived on a small life raft as he floated through the open ocean, but when he finally reached land, he discovered that his trials had only just begun. For the next two years, Zamperini would suffer both physical and mental torture at the hands of the Japanese. Throughout it all, he refused to succumb to hopelessness.
Hero Found: The Greatest POW Escape of the Vietnam War
In 1966, pilot Dieter Dengler was shot down and crashed in the jungles of Laos. After the crash, he was captured by Laotian guerilla fighters who eventually turned him over to North Vietnamese troops. For months, Dengler was held and tortured in a prisoner-of-war camp deep in the jungle along with six other POWs from America, China, and Thailand. Determined to escape, he crafted a plan to free himself and the other prisoners that would result in him becoming the only pilot to escape captivity during the Vietnam War.
Dengler's incredible story of survival and escape has become world-famous through the Werner Herzog documentary Little Dieter Needs to Fly and the film Rescue Dawn.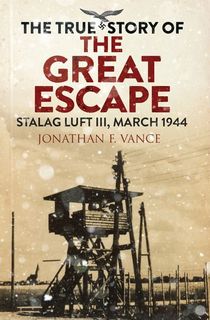 The True Story of the Great Escape
Read the true story behind the classic movie starring Steve McQueen. In 1944, hundreds of Allied air force officers, mainly Brits and Americans, executed a daring plan to escape from the German prisoner-of-war camp Stalag Luft III. The plan took over a year to put in motion as the men secretly dug tunnels using only their hands and improvised tools, forged passports, and quietly patched disguises together, all right under the noses of their German captors. Written by an Australian inmate at Stalag Luft III, The Great Escape gives an in-depth look at this famous moment in WWII history.
Related: 5 Dramatic WWII POW Escape Attempts—All By the Same Pilot
Attu Boy: A Young Alaskan's WWII Memoir
History rarely discusses how close the Japanese got to the continental United States in World War II. Six months after the attack on Pearl Harbor, Japanese troops occupied the Alaskan island of Attu and took the population of an entire village captive for two months. The survivors, nearly all native Unangan people, were then taken to the Japanese island of Hokkaido. One of 25 prisoners to survive the journey to Japan was 6-year-old Nick Golodoff.
For the next several years, Golodoff struggled to survive the cruelty of his people's captors after being taken so far away from home. Attu Boy offers a unique view into the experience of not only civilian POWs, but those who were swept away from everything they knew when they were small children.
Recollections of Life on the Prison Ship Jersey
While most of the other books on this list tell stories of POWs from the 20th century, Recollections of Life on the Prison Ship Jersey is a firsthand account from a prisoner during the American Revolution. In 1782, American soldier Thomas Dring was captured by British troops and sent to Jersey, a prison ship anchored in New York City's East River.
Related: 5 Famous Mutinies That Shaped History
Years later, people began to doubt the brutality that the prisoners experienced onboard British prison ships. Dring, then 65 years old, set out to tell his tale of suffering. What resulted was an account that remains an essential source for historians today and a testament to people's ability to endure in the face of hardship.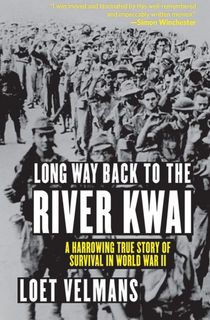 Long Way Back to the River Kwai
After the Germans invaded the Netherlands in 1940, 17-year-old Loet Velmans fled to the Dutch East Indies—modern-day Indonesia—and joined the Dutch army. Two years later, the Japanese invaded the islands and took Velmans and his fellow soldiers captive. The prisoners were put to work building a railroad along the border of Burma and Thailand as part of the Japanese plan to invade India. Over 200,000 prisoners of war and civilian laborers died while constructing the Burma Railway—also known as the Death Railway.
Despite the hellish conditions, Velmans managed to survive. Long Way Back to the River Kwai recounts his return to the site of the railway decades later as well as his experiences building it. The book is equal parts memoir, a tribute to his fallen friends, and a rumination on the triumph of hope.
Survival in Auschwitz
Also published under the title If This Is a Man, Survival in Auschwitz recounts Italian Jewish writer Primo Levi's experiences in the concentration camp. A member of the Italian resistance, Levi was arrested in late 1943, transported to Auschwitz in February 1944, and remained at the camp until it was liberated by the Soviets in 1945. In his memoir, he recounts his anti-fascist activities prior to his arrest as well as the horrific conditions of the camp. His blunt and emotional language in describing what he saw and experienced makes the horrors of the Holocaust starkly clear.
This is Really War
Most well-known POW narratives center on men's stories, but, as is always true of history, women experienced it as well. This is Really War tells the story of Dorothy Still, an American Navy nurse posted to the Philippines. What started out as a fun assignment in a tropical location suddenly immersed her in the harsh realities of war as soldiers injured in the attack on Pearl Harbor began to arrive at her hospital in 1941. One month later, she and her fellow nurses and soldiers were taken prisoner when the Japanese took the Philippines.
While enduring harsh treatment and poor conditions, Dorothy and her fellow nurses did everything they could to care for their fellow prisoners. All the while, they managed to survive through the sustaining powers of hope, friendship, and, for Dorothy, love.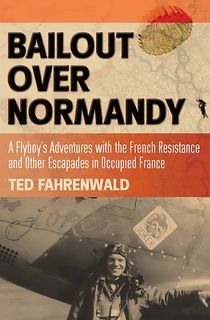 Bailout Over Normandy
Only two days after D-Day, fighter pilot Ted Fahrenwald bailed out of his nosediving plane over the skies of Occupied France. For the next several months, he was able to avoid the Germans as he fought alongside members of the French Resistance. When he was eventually captured, he was kept in a POW camp, interrogated, and was set to be deported to Germany. But once again, Fahrenwald managed to slip away.
Related: Meet the French Resistance
Written just after he returned to the United States, Fahrenwald tells his story with a touch of dark humor that makes for an entertaining read that still delivers on the thrills.
The Road to En-Dor
During World War I, Welsh soldier E. H. Jones and Australian air force officer C. W. Hill were imprisoned in the Yozgad prison camp in Turkey. In an attempt to escape, the two hatched an elaborate plan to trick their captors into thinking they had gone mad using just a homemade Ouija board. By claiming that they made contact with the spirit world, the two would either be repatriated or would gain the trust of the Turkish soldiers who were in charge of them in a way they could use to their advantage. Supplemented by photographs and actual letters, The Road to En-Dor is a fascinating story of bravery and the will to escape.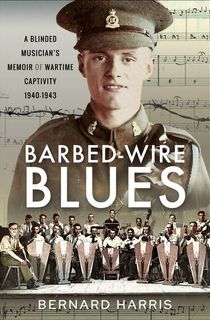 Barbed-Wire Blues
Severely wounded while fighting in Greece, British Army bandsman Bernard Harris was taken prisoner after recuperating in a hospital. For the next three years, he lived in prisoner-of-war camps in Greece and Germany. Although his injuries left him blind in one eye, he was determined to keep his and his fellow prisoners' spirits up the only way he knew how: through music. He formed a theatrical group and orchestra in the camps that not only kept the other POWs entertained, but gave Harris a reason to keep going.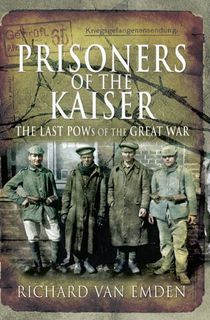 Prisoners of the Kaiser
In Prisoners of the Kaiser, Richard van Emden paints a detailed portrait of life in German prisoner-of-war camps during World War I. Based on his extensive interviews with survivors, he describes their capture in the midst of the chaos of the Western Front and their daily lives in the prison camps, from the back-breaking work to people's escape attempts. The stories he recounts are supplemented by over 200 never-before-seen images.
Related: Take a Fresh Look at WWI with 8 Rarely Seen Photos of The Great War
This post is sponsored by Open Road Media. Thank you for supporting our partners, who make it possible for The Archive to continue publishing the history stories you love.