The ocean makes up 71% of the Earth's surface, yet more than 80% of it remains unexplored. Its average depth is 12,080 feet—that's enough room to stack the Empire State Building eight times! With the sheer size of the ocean and its unexplored depths, we've only been exposed to a fraction of the species and marine life to be found beneath the waves. As recently as 2017, a submerged landmass large enough to be called a continent in its own right was discovered in the southwest Pacific Ocean, demonstrating just how little we know about the waters below us.
Related: 7 Stunning Underwater Shipwrecks That Turn Back the Tides of Time
With oceanographic studies increasing within the last two decades, and the advancement of instruments used to observe and measure various ocean properties, oceanographers have growing data pools. This allows us to understand greater swathes of marine ecology. These studies are increasing in importance as sea levels rise and underwater ecosystems adjust in response to climate change. If you're interested in learning more about marine life, the ocean, and even the politics that muddy its surface, we've rounded up 10 books to bring you closer to the depths—without ever needing a scuba diving certification.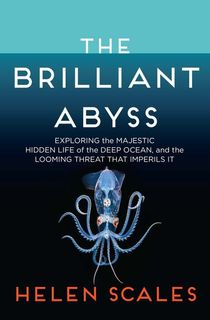 The Brilliant Abyss
We're in the midst of a surge in exploration and research on the deep sea, a realm that's unfamiliar to many of us. These studies are providing valuable insight into a diverse ecosystem and the surprising ways in which it influences our daily lives, such as climate and weather systems. Many of the creatures that live in the deep sea have been previously unknown to us, including various novel bacteria, offering opportunities for scientific and medical advances.

Related: 5 Ocean Books to Take You Underwater
Some areas of the deep sea are also rich in minerals, making them highly sought after by different countries and corporations. The exploitation, pollution, and overfishing of these resources could have devastating effects on our world. Helen Scales brings readers into one of the most remote parts of the world with her new book, which invites us to understand the mysteries of the abyss.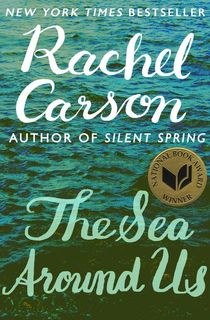 The Sea Around Us
This National Book Award winner and New York Times bestseller explores one of Earth's most mysterious resources. Based on the scientific information that was available when it was first published in 1951, Rachel Carson's work offers us a view of the varying species and shifting landscapes that are usually hidden from sight, such as underwater mountain ranges and islands that rise from the Earth's crust. Decades later, this inspiring work is still well worth a read for insight into Carson's passionate commitment to a healthy planet.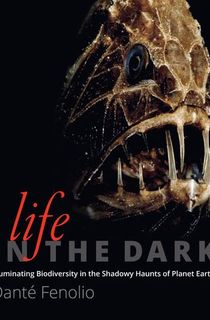 Life in the Dark
An extreme wildlife photographer, Danté Fenolio has documented some of the most bizarre species at the bottoms of oceans and lakes. Most of these life forms have never been seen by humans before, and live in habitats that are entirely devoid of light. Fenolio's book compiles over 200 photographs of these uniquely evolved creatures, illuminating species that, for the average person, would otherwise remain shrouded in darkness.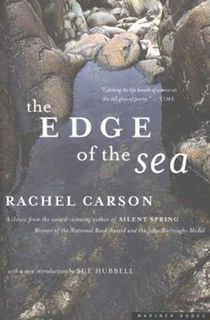 The Edge of the Sea
Carson explores the beaches, reefs, and shores that surround our seas. In doing so, she conveys the intricacy and wonder of the plants and animals that make up marine life, even in the tiniest of tide pools. The Edge of the Sea takes the reader offshore and into the shallows, aiding in our understanding and appreciation of the complexity of marine ecosystems: "It is a truly extraordinary world which Miss Carson vividly unfolds to us" (The Atlantic Monthly).
Marine Biology for the Non-Biologist
This book breaks down topics that are typically described at a high level inaccessible to most readers, reworking them for the novice with an interest in marine ecology. Marine biologist Andrew Caine describes not only the remarkable species found underwater, but how they navigate their environments and interact with other living creatures. Caine also breaks down several common myths associated with marine life, disassociating fact from what can be harmful fiction about the ocean and its inhabitants.
The Outlaw Ocean
While Spock considers space to be the final frontier, his voyage takes place in the year 2265. You don't have to look that far in our era to find unexplored terrain. At this point in time, the ocean is still widely believed to be one of the few remaining frontiers on Earth. It's considered too large to police, with the majority of its area having no clear international authority. Drawing on five years of reporting, Ian Urbina brings portraits of the occupants of these international waters to shore, ranging from pirates and smugglers to vigilante conservationists. This book is best suited for those who have an interest in the politics of the ocean and what takes place on its surface.
What a Fish Knows: The Inner Lives of Our Underwater Cousins
Have you ever wondered if a fish really does have a three-second memory? Jonathan Balcombe draws on the latest scientific research to offer a fresh take on fish and upend many of our perceptions around these creatures. There are over 30,000 species of fish, many of which have elaborate courtship rituals. Some plan and hunt together; others use tools. Balcombe reveals their habits by drawing the reader into the unlikely mind of a fish, and demonstrating how they learn and navigate their environment.
Deep
A New York Times Book Review Editors' Choice, Deep takes the reader from the ocean's surface to some of the deepest points on Earth, within the ocean's trenches. James Nestor took an interest in freediving, a sport wherein competitors descend to incredible depths on a single breath. After embedding himself within a group of extreme freedivers, ocean enthusiasts, and renegade scientific researchers, he finds incredible scientific pioneering in some of the darkest parts of the world.
The Blue Wonder
Did you know that fish can communicate by singing? Or that an octopus can imitate more than 15 other animals? While we have been able to learn many things about the ocean and its ecosystems, humankind currently knows more about the surface of the moon than we do about the depths of our very own planet. Drawing on her own research and a plethora of recent scientific discoveries, marine biologist and diver Frauke Bagusche sheds light on the astonishing and little-known wonders of the ocean.
The Unnatural History of the Sea
With the ruthless efficiency of today's fishing industry, we consider overfishing to be a modern problem. Dr. Callum Roberts proves that the species that are now considered endangered, overfished, or even extinct have been on the decline since medieval Europe. Drawing on firsthand accounts of merchants, explorers, fishers, and pirates, this book draws a picture of thriving ocean life from bygone eras. Roberts goes on to lay a roadmap for how we might restore many of the marine species that are waning, offering a sliver of hope that we may restore today's marine life to the rich diversity seen previously.

Related: 8 Sailing Books That Will Take You to the High Seas
Featured photo: Hiroko Yoshii / Unsplash