Indigenous Peoples' Day is celebrated on the second Monday in October, usually falling on the same day as Columbus Day. Far from being a funny coincidence, these two holidays share a celebration day because activists argue that Indigenous Peoples' Day should replace the hotly contested Columbus Day, since the latter undermines the violent history of Native American genocide and expulsion from their land.
Columbus Day celebrates the achievement of the Italian-born explorer Christopher Columbus landing in the Americas in 1492, marking the first known European to travel to those lands. Although history books tend to make it appear that Columbus discovered the Americas, this Eurocentric perspective is far from reality. Native American people had been living there far before Columbus "discovered" it, but were forced off their land by colonizers who wished to establish dominance and "civilize" those whose culture they had no interest in trying to understand.
Although Indigenous Peoples' Day is not yet a federal holiday, in 2021, President Biden issued a proclamation recognizing the day, and many states before then had begun observing the holiday. Below are 8 books that you can read to educate yourself and honor Native American people not only on Indigenous Peoples' Day, but all year long.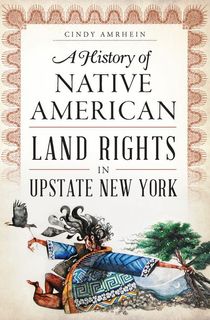 A History of Native American Land Rights in Upstate New York
Historian Cindy Amrhein investigates the territory negotiations between the United States and the Iroquois Six Nations while meticulously breaking down questionable deals, bribes, and coerced signatures, explaining how Native American people were lied to and taken advantage of by the U.S. government. This is a necessary read for anyone interested in understanding the dark history of how New York's borders were established and the injustice and manipulation used to acquire such land.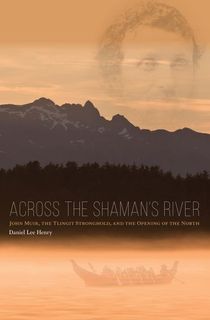 Across the Shaman's River
A fascinating history of the Tlingits, who were one of the last Native American tribes in the corner of Southeast Alaska to ward off European and American control. Naturalist John Muir and a preacher arrived in 1879 in a canoe and consequently affected the Native Americans' way of life. Included are commentary from tribal descendants and primary source documents like Muir's journal entries that allow readers to comprehend the ways the Tlingit tribe was eventually influenced.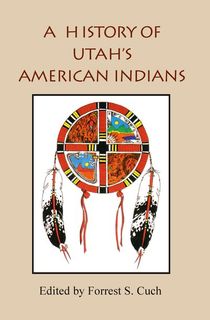 A History of Utah's American Indians
This book focuses on highlighting the history of Utah's original inhabitants by distinguishing between six tribes: the Northwestern Shoshone, the Goshutes, the Paiutes, the Utes, the White Mesa or Southern Utes, and the Navajos (Dineh). It explores a multitude of different focuses pertaining to Native American culture, such as origin stories, religious practices, political efforts and family traditions. Although relationships between tribes have allowed customs to become more fluid over time, this book allows readers to understand the intricacies that make each separate tribe unique.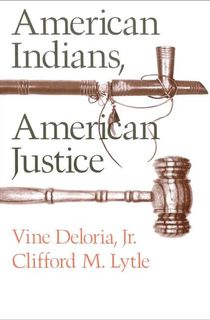 American Indians, American Justice
If you've ever been curious about the relationship that Native Americans have with the court system, this is a must-read. Through comparing and contrasting Native American and non-Native American legal institutions, the authors describe how tribes' values and institutions have changed in response to modern society. They answer difficult questions like, How do Native American advocates defend their rights? What kinds of challenges do tribes face with regard to the criminal and civil court system? And what are Native Americans' protected rights? All will be answered in this thoughtful, well-researched book.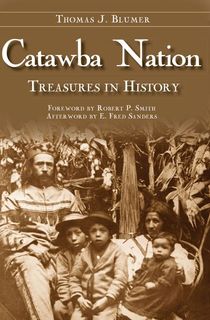 Catawba Nation
Employing folklore, oral history and historical records, tribal historian Thomas J. Blumer offers an account of the Catawba's interesting history. The Catawba once inhabited land that included parts of North and South Carolina and were able to prevent expulsion from their land during the Trail of Tears.
With a rich history that can be dated all the way back to 2400 BCE, in the present day, most Catawba live on a reservation in York County, South Carolina. By chronicling significant events throughout the tribe's history, Blumer successfully illustrates the tenacity of a tribe that persevered through much hardship.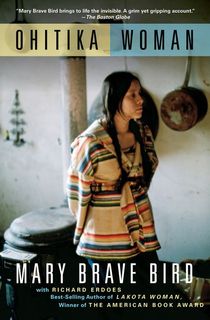 Ohitika Woman
The sequel to Mary Brave Bird's memoir Lakota Woman chronicles Bird's return home from Wounded Knee in 1973 and her subsequent marriage to the American Indian Movement leader Leonard Crow Dog. The author is completely honest about her battle with alcoholism, the joys and hardships of being a mother and the obstacles she faced living in a majority white society. She brings us into her perspective as a Sioux feminist with unflinching courage, which results in an extremely intimate depiction of her life.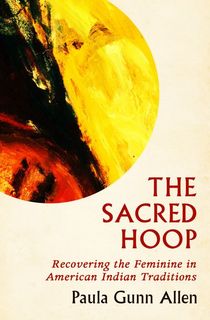 The Sacred Hoop
This book impressively covers a multitude of topics centering around Native American women's role within cultural customs. Through 17 essays, Allen also explores issues of racism, homophobia, and Eurocentrism through themes including literature and authors, power and revolution and social welfare and public policy. Despite being published over 30 years ago, this work remains a crucial read for writers and scholars of Native American studies.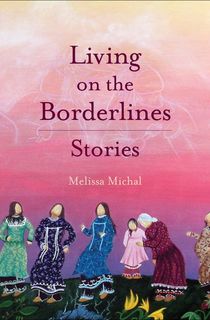 Living on the Borderlines
Although Melissa Michal's Living on the Borderlines is a work of fiction, that doesn't negate the power underlying this collection of stories that aims at capturing how it truly is to live as an Indigenous person in modern American society. Illustrating both generational trauma bred from the oppression of borders and healing fostered from familial bonds and community, this novel is a beautiful contemplation on Indigenous identity.
Featured photo: Ralph Darabos / Unsplash