After the past few years of carefully planned gatherings and an inordinate number of Zooms, we're looking forward to holiday traditions and time with family and friends more than ever. Want to make a history buff's Christmas dinner or Hanukkah gathering even more special? One of these charming historical presents is sure to keep them smiling into 2023.
The Book of Unusual Knowledge
This tome boasts over 700 pages of fun facts that will leave readers scratching their heads. Does NASCAR have roots in bootlegging moonshine? Did Ronald Reagan see not one but two UFOs during his lifetime? You'll find the answers to these questions and more you never even thought to ask.
Original Piece of the Berlin Wall
An authentic piece of the Berlin Wall is infinitely cooler than a pet rock, even though they might look pretty much the same. Mounted in an acrylic display, this gift would make for a quirky piece of decor and an excellent conversation starter.
History of the World Mad Libs
For those who like their history with a side of humor, gift them this world history edition of Mad Libs—the fill-in-the-blank word game where you come up with your own hilarious version of events.
Think you have a firm grasp of history? Time to put your knowledge to the test. This game has its players build their own timelines with randomly drawn cards. The first player to correctly build out a timeline of 10 cards wins!
The World War 2 Trivia Book
Wow a friend or family member with this book full of surprising World War II trivia. The chapters are bite-sized and easy to read, and it's perfect for anyone who's expressed a passing interest in the topic or even studies WWII as a hobby.
Get in the spirit of Christmas with this tree ornament, featuring stacked knight helmets topped with a Santa hat. Detailed and whimsical, this would make the perfect gift for anyone with a fondness for medieval history.
You can never go wrong with a funny, sassy coffee mug. This one—available in three colors—has just the kind of lighthearted humor we need to get our day started while we're sipping our morning coffee.
Military History 2023 Calendar
Every day will bring your beloved history fiend a new insight with this military history calendar. With fun facts sourced across centuries, any recipient with an interest in war history will love tearing off each day's fact.
Queen Victoria and the Romanovs
Queen Victoria was related to nearly every royal family in Europe by the end of her life, whether through her own bloodlines or her children's marriage. This 2020 release interrogates her particularly difficult relationship with the doomed Romanov family. Could the British queen have saved them from their final fate—and why, exactly, did she not lift a finger to do so?
We all know at least one history buff who just can't help sharing their knowledge. This funny t-shirt will keep your loved one laughing while letting passerby know that they're about to get schooled.
Constitution Whiskey Glasses
Whether your loved one is an originalist, a textualist, or a pragmatist when it comes to the Constitution, they're sure to be charmed by these whiskey tumblers featuring some of the iconic words of our country's guiding document.
Well Behaved Women... Wine Glass
Whoever said that history is only the purview of Great Men was definitely wrong. This quote, although frequently attributed to Marilyn Monroe or Eleanor Roosevelt, actually came directly from a historian—Laurel Thatcher Ulrich, who penned the phrase in a 1976 article, then wrote a book with the same title.
Sunny Days
A charming read for anyone who grew up with Sesame Street—or anyone who plunked their child in front of the show to catch a half-hour break. Sunny Days investigates how the 1970s became the birth of children's television and catalogs the many, many shows that brought education to the silver screen.
Bring a hint of whimsy to your own presidential scholar with these socks featuring the likenesses of some of America's most iconic leaders.
City on a Hill
In 1630, the governor of Massachusetts Bay shared a sermon that since become a symbol of America itself—John Winthrop described his colonists' destination in America as a city upon a hill, which could shine out to the rest of the world as an example of political, spiritual, and moral righteousness. Van Engen explores how the phrase has shaped American exceptionalism and been a guide and a specter over American lives, values, and government.
The Women with Silver Wings
This fascinating 2020 release explores the service and the lives of the Women Airforce Service Pilots who flew across Europe during World War II. Although the WASP women were not allowed to serve in combat, they made vital contributions as flight trainers and in carrying supplies and bombs across the warfront.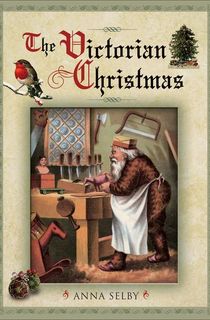 The Victorian Christmas
Up your thematic gift-giving game with this exploration of how the Victorian era shaped Christmas traditions that continue to the present day. From Christmas trees to the effect Prince Albert had on Christmas in Britain, many of the historic traditions will ring a jingle bell.
Weapon
This gorgeous coffee table book is perfect for particularly detail-oriented military historians. Covering 4,000 years of weaponry, Roger Ford and R.G. Grant take browsers through the evolution of weapons of every form, from knives to guns and everything in between.
Women belong in the House, Senate, and the Judicial Branch. Remember Ruth Bader Ginsburg, breaker of barriers, with this sweet mug.