Spanning nearly 5,000 years, recorded history gives us a lot to sift through. So it's really no wonder that some people, places, and events have slipped through the cracks. Luckily, historians who have been willing to dig deeper have been slowly filling in the gaps.
From the secret meaning behind the Statue of Liberty's crown to some less-than-dignified moments in the lives of history's most famous leaders, here are 10 enlightening books about little-known and hidden history.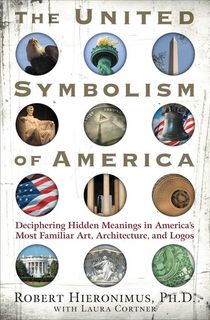 The United Symbolism of America
From the eagle to the stars and stripes on the flag, American history is full of iconography. The history behind these symbols is much older than the United States itself. What made the Founding Fathers and other influential Americans choose these symbols specifically? It's a question that has been asked by historians, artists, and conspiracy theorists alike, and in The United Symbolism of America, Robert Hieronimus attempts to uncover the truth.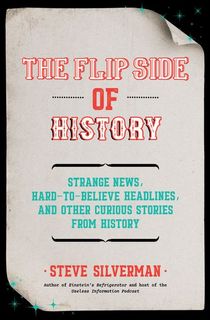 The Flip Side of History
Much of what we learn in history class is really a highlights reel of humanity. Our most famous rulers, our bloodiest battles, our biggest advancements in philosophy and art; the list goes on. But as Steve Silverman and the listeners of his Useless Information podcast know, there is so much more in between. History is full of wild and wonderful tales of humans at their best and sometimes their most ridiculous, and some of the most memorable tales are collected here in The Flip Side of History.
When Hitler Took Cocaine and Lenin Lost His Brain
This book is the first in author Giles Milton's History's Unknown Chapters series. If the title didn't make it clear, the history in this book can get a little weird. Milton has published several well-received history books, and in this series he gets the chance to turn his scholarly eye to forgotten aspects of history about which most people already think they know everything. Beyond the infamous leaders of Germany and Russia, Milton recounts unbelievable true stories, like that of the Titanic survivor who saved himself by drinking whiskey or the man who survived two atomic bombings.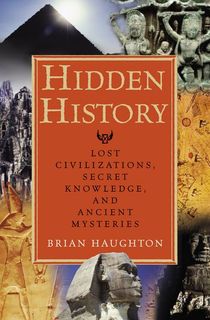 Hidden History
When we look at ancient monuments like the Great Sphinx or Stonehenge, it's hard to not have questions, and it's no wonder! Experts have been studying these sites for years, and so much is still unknown. What was the purpose of the computer-like Antikythera Mechanism discovered at the bottom of the Aegean Sea? Who penned the still-undeciphered Voynich Manuscript? In Hidden History, author Brian Haughton addresses these questions and so much more, drawing on his training as an archeologist while still keeping an open mind.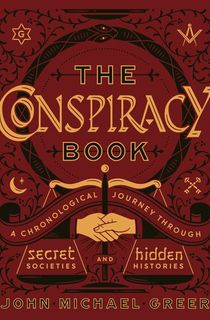 The Conspiracy Book
No list of books on hidden history would be complete without casting an eye on that which may have been intentionally hidden. Author John Michael Greer has spent years studying the occult and secret societies, and has collected the most intriguing conspiracies in history in this book. Greer takes the reader through time, exploring 100 conspiracies related to power grabs, secret societies, and other mysteries that have played an important role in history.
America's Hidden History
When we think of the early history of the United States of America, it's a fairly familiar, straight-forward story: the Puritans arrived, the British established colonies, and eventually George Washington and the Founding Fathers led a revolution to create a new nation. However, as New York Times bestselling author Kenneth C. Davis argues, the truth is a lot more complicated than that. Not only were the British settlers far from the first Europeans to set foot in what is now America, they weren't even the first pilgrims. And George Washington wasn't always the perfect general history remembers him as.
In America's Hidden History, Davis attempts to set the record straight about early American history by telling these and several other little-known stories about the people and events that shaped the United States.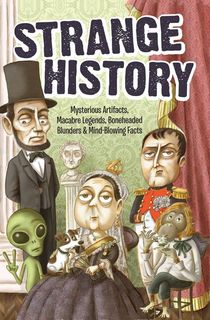 Strange History
History is full of strange stories, and as the editors at the Bathroom Readers' Institute know, that's the kind of history most of us are interested in. They've collected humanity's strangest moments here in bite-sized form for your reading enjoyment. There's a story here for fans of every era of history, from supposed discoveries of unicorn burial sites to the curse of Macbeth feared by actors everywhere to astronauts who swear they've seen aliens.
Napoleon's Hemorrhoids: And Other Small Events that Changed History
It's easy to think of historical events as being set in stone since that's how we've learned about them for years. But as Napoleon's Hemorrhoids points out, one small detail has the power to change everything. If Napoleon hadn't been in too much pain to sit on his horse to survey his troops, could the battle of Waterloo have ended differently?
In this book, author Phil Mason invites readers to ponder these kinds of what-ifs. His explorations also shed light on the forgotten aspects of famous moments in history that prove to be far more crucial than anyone would have guessed.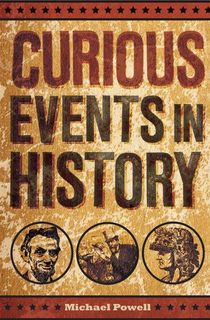 Curious Events in History
In Curious Events in History, author Michael Powell recounts 40 strange and interesting tales from history. Any history buff will love learning about these little-known moments from the past. Why did people once think grinding Egyptian mummies into powder would cure all illnesses? Which US President could have survived his assassination if not for his own doctors? The answers to these questions are just some of the weird moments in history that Powell addresses.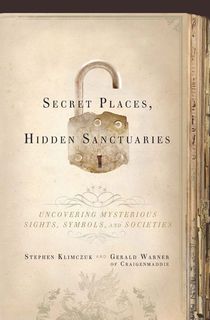 Secret Places, Hidden Sanctuaries
Across the globe there are several places that most people are not allowed to set foot in. Whether that be government facilities like Area 51 or the gathering places of famous secret societies like Skull and Bones at Yale, people have been fascinated for years about just what actually is going on behind those closed doors. In Secret Places, Hidden Sanctuaries, authors Stephen Klimczuk and Gerald Warner pull back the curtain on these mysterious places that have fascinated us throughout history.
This post is sponsored by Open Road Media. Thank you for supporting our partners, who make it possible for The Archive to continue publishing the history stories you love.