Marion Meade was born in 1934 in Pittsburg, Pennsylvania. She first became interested in journalism in high school and got her bachelor's degree in the subject from Northwestern University. Meade later earned a master's degree in journalism at Columbia University, and soon began reporting for publications based in New York and Washington, D.C. She published her first book, Bitching, in 1973.
Meade was a vibrant and prolific biographer. She was most well known for her 1988 biography, Dorothy Parker: What Fresh Hell is This?. Tracing the story of one of the founding members of the Algonquin Round Table, it brings to life the wisecracking writer. Meade also penned celebrated biographies of prominent figures like Buster Keaton and Woody Allen.
Although Marion Meade passed away at the age of 88 on December 29th, 2022, her legacy lives on through her compelling work. Continue reading to discover her seven most noteworthy nonfiction books.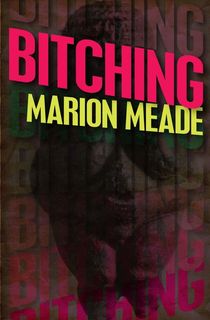 Bitching
Bitching uses excerpts from taped sessions to recount real dialogue that brings to life what women were going through during the second wave of the feminist movement. Taking on topics such as single life, workplace harassment, marriage, and more, this book presents an unfiltered look into the conversations between women around women's rights and male chauvinistic behavior. Bitching is a snapshot in time that reveals how far women have come since its original publication in 1973, and yet, how far they still have to go.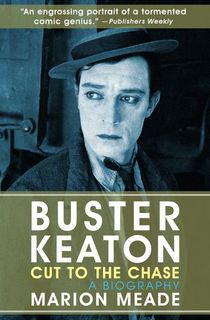 Buster Keaton: Cut to the Chase
Published three decades after Buster Keaton's 1966 death, this book recapitulates the personal and professional life of the actor, comedian and filmmaker. Through years of research and hundreds of interviews, Marion Meade reveals the highs and lows of Keaton's life, from his childhood to his turbulent relationships with alcohol and marriage and everything that happened in between.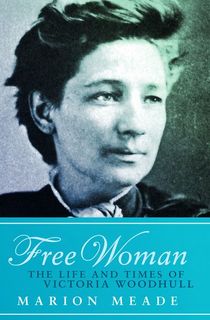 Free Woman
Discover the life and legacy of Victoria Woodhall, a historical figure often overlooked for her impact on early women's rights movements. Woodhall was an unconventional woman by the standards of the 1970s, when this book was written, but during her lifetime in the 19th century, she was a total anomaly. With a background in fortune-telling, acting, and journalism, Woodhall ran for president of the United States in 1872. She advocated for "free love" and the legalization of sex work. Additionally, Woodhall sought to expose the hypocrisy of society and family institutions. In Free Woman, Meade paints a vivid portrait of this tenacious woman and the time period in which she lived.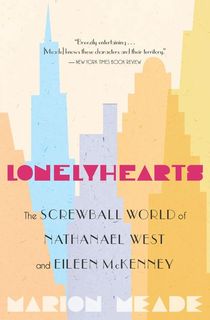 Lonelyhearts
Nathanael West is most famous for his two brilliant novels, Miss Lonelyhearts and The Day of the Locust. His wife, Eileen McKinney, fled Cleveland in search of romance and adventure and accidentally became the muse of her sister's humorous masterpiece, My Sister Eileen. Nathanael and Eileen both suffered tragic deaths in 1940, after colorful lives full of close friendships with the era's most noteworthy literary, theatrical, and film personages. This bright and charming dual biography is another example of Marion Meade's ability to restore life to her subjects and make their vibrant stories dash off the page.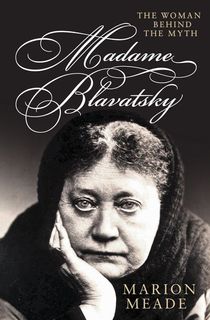 Madame Blavatsky
Marion Meade takes on another extraordinary, scandalous woman in her spellbinding biography of Helena Petrovna Blavatsky. Born into aristocracy in Russia, Blavatsky was exiled to Europe before she moved to New York City. Blavatsky became the first Russian woman to become a naturalized United States citizen. After shocking the nation with her so-called unladylike habits and a controversial new religion, Madame Blavatsky eventually moved on to India, where she established the international headquarters of the Theatrical Society in 1882. Her eccentric efforts to combine Eastern and Western religions trailblazed the New Age movement, and eventually, her teachings entered the mainstream via newfound respect for Buddhism and Hinduism.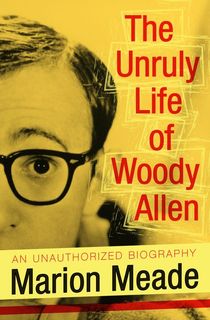 The Unruly Life of Woody Allen
The Unruly Life of Woody Allen imparts never-before-known details from Allen's friends, family, and acquaintances to reveal the private life of this controversial movie mogul. Once seen as a beloved artist, Woody Allen's carefully controlled public image eventually came crashing down when Mia Farrow, his then-girlfriend, discovered Allen's perverse relationship with her adopted daughter Soon-Yi Previn. Few journalists dared to investigate when, how, and why Allen began a relationship with the girl more than 30 years his junior, whom he'd known since a young age. Bold as ever, Marion Meade dives headfirst into uncovering the real story of the filmmaker.
Bobbed Hair and Bathtub Gin: Writers Running Wild in the Twenties
The jazzy, tumultuous, and quintessentially 1920's lives of Dorothy Parker, Zelda Fitzgerald, Enda St. Vincent Millay, and Edna Ferber come alive in this quadruple biography. Meade investigates the intersection of the lives of these four literary ladies, known for their romantic connections to some of the most iconic writers of the era. These women blazed a path for 20th-century female writers. They did what they wanted, said what they wanted, and lived in the moment. That's not to say they didn't have their share of depressions, addictions, and nervous breakdowns, which Marion Meade carefully and expertly presents alongside their resounding successes.