The royals are no strangers to scandal and controversy. But who are they really when the cameras aren't around, and the press have all gone home? These must-read memoirs and biographies reveal the close-kept intimacies and hidden mysteries you've been dying to know. Including details about Prince Charles and Princess Diana's disastrous marriage, the tension between William and Harry on different paths, the Queen's long-lasting reign, and everything in between, these books leave nothing to the imagination.
Spare
Prince Harry released one of the most hotly anticipated memoirs in recent memory. In his own words, he reveals intimate details of a surprisingly disturbing and sometimes violent British royal family. The title, Spare, refers to the Duke's role as the monarchy's "spare heir," or, as he felt, a backup plan to his older brother, Prince William. In the book, Harry reflects on moments that led to his highly publicized split from the royal family in 2020. He writes about losing his mother, his tumultuous relationship with his brother, and the cruel treatment he and his wife, Meghan, received from his family and the press. This tell-all memoir lays bare some of the bitter truths of one of the most famous families in the world.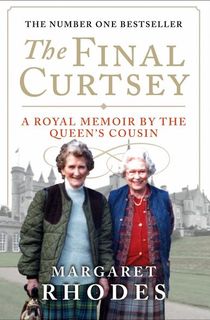 The Final Curtsey
This charming and enlightening autobiography follows Margaret Rhodes's life alongside her cousin and close friend, the late Queen Elizabeth II. Less than a year older than the young Princess Elizabeth, the pair spent countless summers playing together at the Balmoral Estate, where she encountered some of the world's most famous leaders. As Rhodes grew older, her role in the royal family also matured. During the Second World War, she lived at Buckingham Palace as a secretary for MI5.
Later, she served as a Lady-in-Waiting and close companion to the Queen Mother, which she shares in heartwarming details. In the Queen Mothers' final moments, Rhodes remained at her bedside before bidding her a final curtsey, a touching moment that inspired the book's title. Rhodes's endearing account gives readers a glimpse into the fascinating life of the nearly bygone world of aristocrats.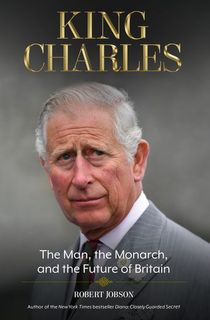 King Charles
New York Times bestselling author Robert Jobson paints a portrait of the remarkable life of Charles III and his development as prince and heir to the British throne. Through exclusive interviews and exhaustive research, this biography disproves rumors and misinformation to tell the true story of the new ruler, from an author who has spent nearly 30 years chronicling the royal family.
This book touches on many facets of Charles's life, including his disastrous marriage to Princess Diana, his relationship with his sons, and his royal duties. It also delves deep into the family's public image and its impact on their lives. With the help of historical facts, memories, and first-hand accounts, the author carefully strings together a clear portrayal of Charles as a man and the future of the British monarchy.
Her Majesty
Queen Elizabeth II was the longest-reigning British monarch in history. At 96 years old, she traveled farther and lived longer than any of her predecessors. Her extensive reign oversaw many changes in reform and institutions like never before. Written by Britain's most famous observer of the royal family, Robert Hardman chronicles Elizabeth's journey as her country transformed from an imperial power into a multicultural nation. The highs and lows of the Queen's reign are highlighted, from her ascension in 1952 and successful world tour to her headstrong children and the effect of Lady Diana's passing. Celebrating 60 years on the throne, Her Majesty offers a historical look inside the great reign of Elizabeth II.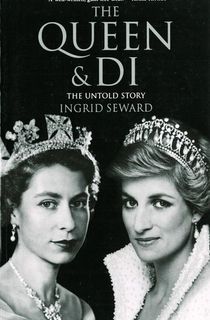 The Queen & Di
There are countless stories written about Princess Diana's relationship with Queen Elizabeth II. Here, Ingrid Seward gives a factual account of the pair that strongly contradicts the story the media has previously offered up of a fragile Diana at constant war with an unsympathetic mother-in-law. This report reveals the queen's honest attempts to build a friendship with Diana and how, at times, she was her only defender within the royal family.
The "People's Princess" found love and adoration among the public and never shied from voicing her feelings and opinions. Nonetheless, her mother-in-law worked endlessly to preserve the dignity of the monarchy despite a not-so-well-behaved family. Entertaining and intelligent, this biography expands our knowledge of the family's internal dynamics while offering a taste of scandal, as any royal report should.
Battle of Brothers
The world has watched Prince Harry and Prince William under a close lens from the moment they were born. As boy princes, they were close, but as time progressed, they grew apart. Royal insider and biographer Robert Lacey tells the story of Harry and Meghan's severing of ties to the royal family from the very beginning: when Prince Charles met Princess Diana.
Their two sons were born into different futures, with Harry becoming the future king and William remaining as a backup if anything were to happen to the heir. Differing paths caused cracks in their bond, leading to decades filled with feuds, public outbursts, and betrayal. Charles and Diana's explosive and highly-publicized relationship clouded attempts at a healthy upbringing for their sons. With the press as a significant force in this story, Lacey lays to rest some of the major tabloid controversies and myths surrounding the royal brothers.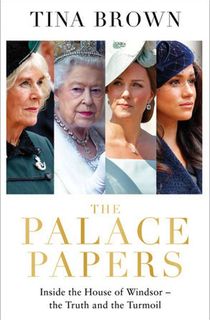 The Palace Papers
The Palace Papers takes us on a journey through the many scandals, love affairs, and power battles surrounding the British monarchy. It's cleverly divided into chapters devoted to each prominent member of the House of Windsor: Elizabeth, Diana, Charles, Harry, William, and their families. Traveling from household to household, readers see the good, the bad, and the ugly that come with life in the royal spotlight. Explore deeper into Prince Charles and Camilla Parker-Bowles's relationship, William and Harry's tension, Kate Middleton's rise to favor, and of course, Harry and Meghan's shocking decision to step back as senior royals. This sweeping account, full of shocking revelations and newly reported details, leaves no stone unturned.