Often described as a "melting pot", America has the largest immigrant population in the world, and has long been considered a place where people of different cultures can come together and coexist. Integral to the development and history of this country, immigrants brought with them their cultures, languages, and unique experiences when coming to America. The perception and treatment of immigrants and the immigration process has varied throughout American history.
If you're looking to widen your base of knowledge around immigration in the United States, these 10 books are a great place to start. They examine the challenges and successes of immigrants from various backgrounds and at different points in American history.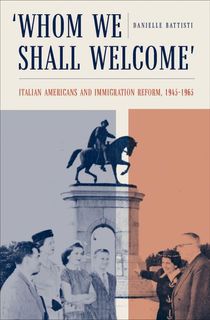 'Whom We Shall Welcome'
Danielle Battisti's book examines the efforts taken by Italian American organizations to change the quota laws for immigration. Even after the second World War, Italians were considered undesirable immigrants and were constrained by the National Origins Formula, which favored immigrants from Northwestern Europe. This book traces the developments that informed the 1965 Immigration Act to reduce discrimination.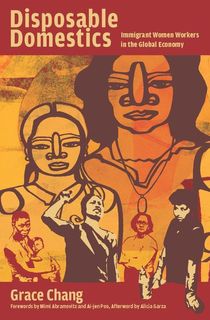 Disposable Domestics
This book tells the stories of immigrant women who work as janitors, home healthcare aides, nannies, and in various other domestic positions. Grace Chang speaks with women who perform jobs that are essential to society, though they earn low wages and are frequently exploited.

Related: 30 Important Women in History You May Not Have Heard of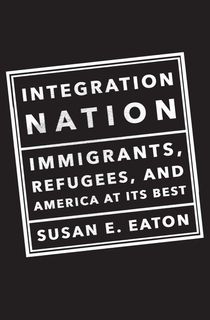 Integration Nation
Susan E. Eaton delves into the communities that have actively embraced and accepted the immigrants that have moved into their neighborhoods. Rather than hone in on the xenophobic legislation and rhetoric that targets immigrants, Integration Nation looks at success stories, highlighting mutually beneficial programs and endeavors that have welcomed newcomers to the U.S.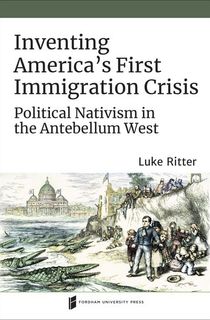 Inventing America's First Immigration Crisis
Analyzing the sharp rise in European immigration from 1840 to 1860, historian Luke Ritter traces back the roots of America's intermittent anti-immigrant sentiment. This book examines the expansion into the Western territory and the anti-immigrant riots in Chicago, Cincinnati, and St. Louis. Ritter's research also delves into the ways the church and state formed a political link.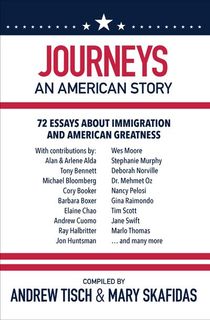 Journeys: An American Story
This collection of 72 essays captures various people's stories of coming to America in search of better opportunities, whether they are immigrants themselves or sharing the tales passed down from their parents and grandparents. These essays include contributions from Alan Alda, Michael Bloomberg, Mary Choi, Nancy Pelosi, and Cory Booker, among others.

Related: These Irish American History Books Explore Rich History and Culture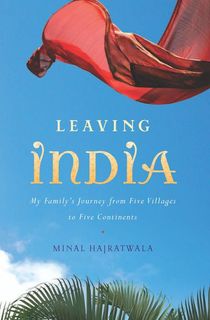 Leaving India
Looking back at her family's immigration story, Minal Hajratwala questions what has been lost and gained by her family leaving India. This familial odyssey starts with her great-grandfather's flight from India to Fiji. Tracing her family's migration across the world, she looks at both the personal choices made, as well as the sociopolitical forces that influence their experiences.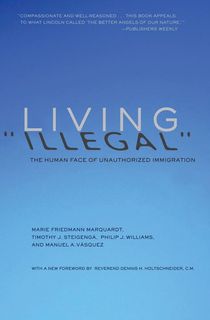 Living "Illegal"
This book challenges common misconceptions about undocumented immigrants. Considering America's increased polarization around immigration, many policies have arisen as a result of narrow-minded views and stereotypes. Taking into account research and personal anecdotes, Living "Illegal" looks at the stories of the average people trying to integrate and build their lives in America.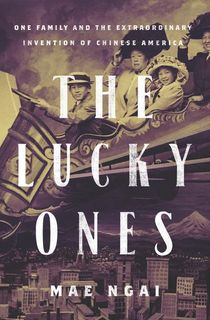 The Lucky Ones
At the age of 12, Jeu Dip arrived in San Francisco from southern China, where he reinvented himself as Joseph Tape. This move permitted his family to become middle-class Chinese Americans. The history of the Tape family would go on to shape not only their own lives, but the fate of California schools. In 1885, seven-year-old Mamie Tape tried to integrate schools, leading to the landmark court case Tape v. Hurley. The family would go on to participate in the 1904 St. Louis World's Fair. Ngai studies the legacy of an incredibly influential immigrant family.

Related: 8 Books That Share Asian American Perspectives
Americans in Waiting
Hiroshi Motomura traces back the previously-held conception that migrants to this country were to be treated as future citizens. 150 years on, this idea of inclusion, and the policies that supported it, have largely disappeared. In this book, Motomura considers the impact that these policies and attitudes once had, and the potential effects of reintegrating them into law.
City of Dreams
Beginning with Peter Minuit's settlement in 1626, New York City has a well-known history of immigration. Tyler Anbinder's work traces back some of the immigrants who have passed through the illustrious city. These true stories vary from the unfamiliar to some of most famous figures that have immigrated to America, including political activist Emma Goldman and fashion designer Oscar de la Renta.