May is Asian American and Pacific Islander Heritage Month, which recognizes the vast strides and achivements this group has made. The term AAPI includes a wide diaspora of cultures, ethnicities, and countries—ranging from Korea to India to the Philippines.
It can also be a time to reflect on the pervasive discrimination they've faced. From 19th century racist discourse around the so-called "Yellow Peril" to the forced incarceration of thousands of Japanese Americans during World War II, the recent rise in anti-Asian hate crimes is just the latest chapter in the centuries-long history of bigotry and discrimination faced by those of Asian descent in the United States.
One of the best ways to combat ignorance is through knowledge, so we've compiled a list of books that will help you understand the experiences of AAPI, as well as celebrate their significant contributions to America.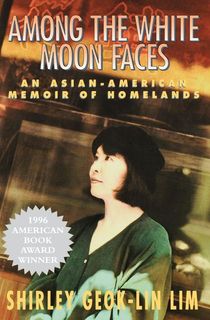 Among the White Moon Faces
Shirley Geok-lin Lim's memoir offers insight into her journey from a life of poverty in Malaysia to rebuilding in America. Lim finds herself torn, trying to find her place in a new world while holding onto the traditions of her heritage. But through her struggles comes an appreciation and ownership of her identity as an Asian American woman.
This heartfelt book of Lim's life story showcases the experience of Asian immigrants leaving their homelands for a better life and discovering who they are in the process. With beautiful language and prose, all readers will find her memoir touching and inspiring.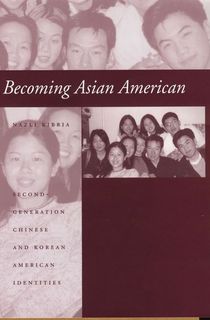 Becoming Asian American
In this illuminating book, author Nazli Kibria explores the experiences of Chinese and Korean Americans who grew up in California and Boston during the 1980s and 1990s. With multiple interviews and profiles, Kibria studies the way members of these groups identify themselves as both Asian and American.
Through her research, Kibria finds that there are major differences in the treatment of Asian Americans over other ethnic groups. Often referred to as the "model minority," Kibria's subjects found that this label was a double-edged sword, putting pressure on them to achieve a high standard that takes constant effort to keep up. These findings raise larger questions about America's societal relationship with Asian Americans and how we can possibly generate a new narrative.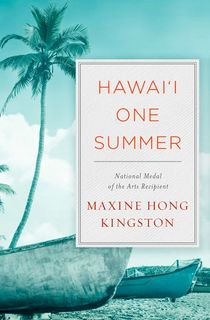 Hawai'i One Summer
From the National Book Award-winning author of The Warrior Woman comes Maxine Hong Kingston's collection of essays on Hawaii. Born in California to Chinese immigrants, she relocated to Hawaii as an adult, giving her a unique perspective. Her insight shines throughout the 11 essays, painting a portrait of Hawaiian history and culture. Asian Americans and Pacific Islanders can find a piece of home within Kingston's magnetic voice.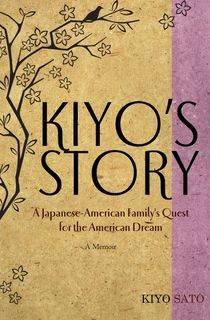 Kiyo's Story
Kiyo Sato has written a breathtaking memoir that takes readers on her family's journey through the Great Depression and WWII as Japanese American immigrants. As one of nine children, Sato shares her days of helping her parents as a farmhand and living in poverty. Her family's devotion to staying together, even through Pearl Harbor and multiple Japanese American incarceration camps, is a lesson in the power of family. Reading Sato's testimony will enlighten readers about the harsh treatment of Asian Americans and Pacific Islanders during WWII and the weight their experiences still carry today.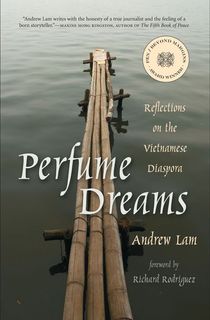 Perfume Dreams
NPR commentator Andrew Lam's collection of essays detail his struggle to define his identity as a Vietnamese national living in America. Lam was only 11 when he came to California after Saigon was overtaken by communist leaders. He immediately threw himself into American culture, creating a more American name for himself and working toward the American dream.
With heartfelt reflections on the Vietnam War, Lam illustrates his balance beam of life, teetering between American and Vietnamese ways of living. His story is an honest account of Asian American life with which many can relate and find comfort, or learn something new.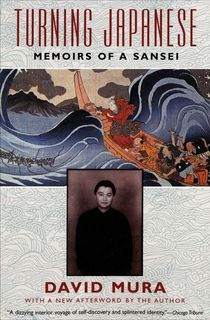 Turning Japanese
In this critically acclaimed memoir, award-winning poet David Mura recounts his life-changing year abroad in Japan. Mura is a sansei—a third-generation Asian American, who grew up in a suburb of Chicago. With little to no exposure to his cultural heritage growing up, Mura's trip to Japan radically changed his sense of self. Turning Japanese reads as an autobiographical coming-of-age story, a quest to discover one's identity and understand the effects of assimilation.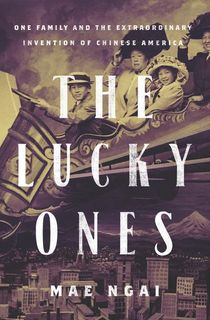 The Lucky Ones
From Columbia University professor Mae Ngai comes an in-depth, multi-generational history of the Tape family. When they arrived in America from China, the Tapes led extraordinary lives as a "rags-to-riches" immigrant family.
The patriarch of the family, Jeu Dip (Joseph Tape), reinvented himself on the shores of San Francisco as an immigration broker. From there, the Tape family's rise and influence grew. From fighting for public school integration to the creation of America's first Chinatown at the 1904 St. Louis World's Fair, this is a fascinating portrait of an Asian American family in the Gilded Age.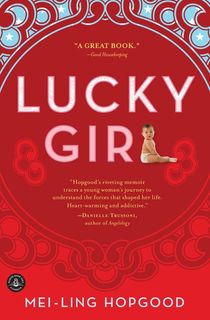 Lucky Girl
In 1974, Mei-Ling Hopgood, a baby newly arrived from Taiwan, was adopted by a loving Michigan family. She grew up feeling little to no connection with her heritage, and considered herself lucky for escaping what she assumed would have been a life of poverty back in Taiwan.
But when Hopgood was in her twenties, she learned how wrong she had been. Her birth family was middle-class, boisterous, and eager to be part of her life. In Lucky Girl, Hopgood recounts her journey back to Taiwan to reconnect with her roots and discover why she had been given up for adoption in the first place.
The Making of Asian America: A History
In this comprehensive book, award-winning historian Erika Lee corrects the pervasive narratives that have long sought to contort or downplay the pivotal role that Asian Americans have played in shaping modern America. Lee traces the unique stories of the diverse Asian communities that made their way to America—from the 16th-century Asian sailors who crossed the Pacific to the effects of the Immigration and Nationality Act of 1965, which laid the groundwork for the "model minority" myth.
"Epic and eye-opening," The Making of Asian America is essential reading for anyone looking to understand the full scope of the Asian American experience (Minneapolis Star-Tribune).
Minor Feelings: An Asian American Reckoning
What effect does discrimination have on the psyche? Cathy Park Hong seeks to answer this question in her striking dissection of American racism. Equal parts memoir, history, and cultural criticism, Hong writes about her experience of "minor feelings"—the painful reckoning that results when predominant cultural messaging contradicts your lived identity or reality.
Hong also provides insight into the unique challenges faced by Asian American women, who are often fetishized and left especially vulnerable to violent crimes.
Little Manila is in the Heart
In 1898, the United States claimed the Philippines as an American territory. Not long after, an influx of Filipina/o immigrants settled in California and became a vital part of the agricultural economy. In this book, cultural historian Dawn Bohulano Mabalon recounts the rise of Little Manila, the largest Filipina/o community outside of the Philippines.
This vibrant California neighborhood thrived until it was destroyed in the 1960s by urban redevelopment. Through photographs, newspapers, and conversations with her own family, Mabalon brings Little Manila back to life and chronicles the historic importance of this community, which shaped American agricultural development.
Bengali Harlem and the Lost Histories of South Asian America
Bengali Harlem is a beautifully crafted collection of stories about Muslim immigrants from Bengal who arrived in America at the turn of the century.
At a time when Asian immigrants were openly vilified and criminalized, Bengali Muslims quietly joined iconic neighborhoods historically populated by people of color, including Tremé in New Orleans and Harlem in New York City. Vivek Bald provides a spectacular history of these South Asian immigrants and reveals how they managed to build networks and communities across the United States.
The Myth of the Model Minority
In this significant and timely text, professors of sociology Rosalind S. Chou and Joe R. Feagin explore the myth of the "model minority." This stereotype encapsulates the idea that Asian Americans have assimilated easier than other races, downplaying their true struggles and achievements.
Through hundreds of interviews, Chou and Feagin investigate the intersections of racism, gender, and sexuality, illuminating the complicated role this stereotype plays in Asian American communities from generation to generation.
This post is sponsored by Open Road Media. Thank you for supporting our partners, who make it possible for The Archive to continue publishing the history stories you love.