PEREMOHA: Victory for Ukraine
Russia invaded Ukraine earlier this year, sparking an international crisis. Ukrainian people have fought back bravely in the intervening months to defend their sovereignty, their culture, and their very lives. In this graphic novel, Ukrainians have created nine stories to express their fears and resilience throughout the war. The result is a stunningly illustrated volume that captures the spirit of Ukrainian resistance to foreign aggression.
"For anyone looking for an engrossing learning experience in hopes of understanding what Ukraine is currently going through, along with a history lesson in the nation's past, this graphic novel is a must-buy." —Joe Anthony Myrick, Screen Rant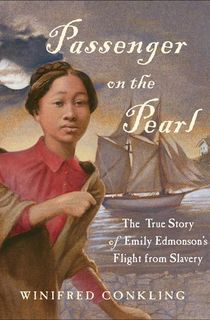 Passenger on the Pearl
Emily Edmonson was 13 years old when she boarded the Pearl schooner under cover of night, along with her five siblings and 70 other enslaved people. They were all hoping for the same outcome: to sail north to freedom. Instead, they were captured and sold into even worse conditions. This is the story of the failed escape attempt and Emily's journey from slave to teacher and abolitionist.
"Conkling uses the tools of a novelist to immerse readers in Emily's experiences. A fine and harrowing true story." —Kirkus Reviews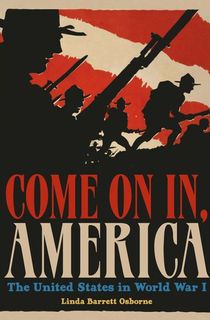 Come On In, America
A thoroughly compelling read about America's participation in World War I, and its reasons for declaring war on Germany on April 6, 1917. Teen readers will learn how the war changed the nation and redefined its image at home and abroad.
"Effectively juxtaposes issues such as censorship, propaganda, prejudice, discrimination, and violence that arose in the United States against the democratic ideals for which U.S. troops went to war...an informative book." —School Library Journal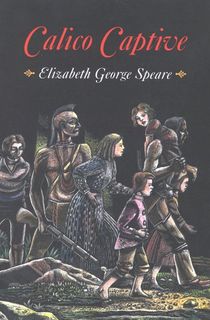 Calico Captive
Based on a real diary, this historical fiction novel reimagines the life of a girl swept up in the French and Indian War. Along with her family, Miriam Willard is captured by Native Americans and marched from New Hampshire to Montreal, where a surprising fate awaits her.
"Vital and vivid, this short novel based on the actual captivity of a pre-Revolutionary girl of Charlestown, New Hampshire, presents American history with force and verve." —Kirkus Reviews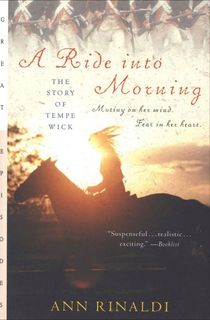 A Ride into Morning
This fictional tale is based on Tempe Wick, a Revolutionary War hero and the subject of several urban legends. Tempe's world begins to fall apart when the war arrives in her small New Jersey town. To make matters worse, a soldier has demanded to borrow her beloved horse. But Tempe won't give Colonel up without a fight.
"Crammed with authentic detail." —Kirkus Reviews
Featured image: Alfons Morales / Unsplash