The Wild West was a defining period in American history. Associated with westward expansion and settlement, the era gave rise to phenomena that are now inextricably linked to American culture, such as cowboys and saloons.
Of course, the true history behind the Wild West is a little more complicated; popular culture has romanticized violent encounters with Native Americans and erased the role of women. Keep reading to discover entertaining and informative books that separate fact from fiction and shed light on the Old West as it really was.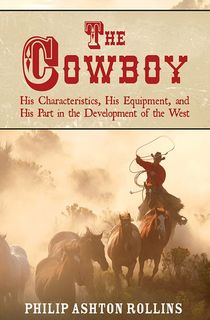 The Cowboy
Modern readers may not fully understand the role of cowboys. Allow Philip Ashton Rollins, a real-life cowboy, to clear up any confusion. First published in 1924, Rollins' book describes the beginnings of ranching in America, the typical duties of a cowboy, and the tools they used. Separating fact from fiction, his is an invaluable account about that storied lifestyle.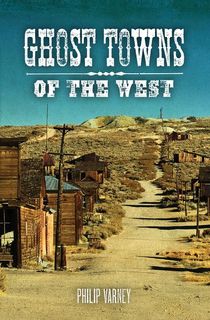 Ghost Towns of the West
Visiting a ghost town is akin to stepping into a time machine, as everything looks nearly identical to when it was first abandoned. Whether you're planning a road trip or want to learn about the Old West from the comfort of your home, this fascinating book delves deep into the region's historic ghost towns. Traverse the dusty roads of former boomtowns in 11 states with this handy guide.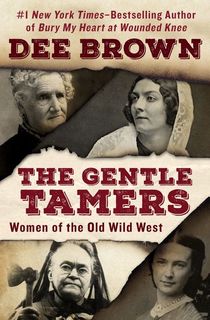 The Gentle Tamers
Most stories of the Old West—including the majority of the books on this list—center around male historical figures, from cowboys to outlaws to the men who frequented rough-and-tumble saloons. But women also played a role in the Old West. This book introduces famous female pioneers who had an impact on the western frontier. Written by Dee Brown, the New York Times bestselling author of such classics as Bury My Heart at Wounded Knee, The Gentle Tamers "shows that the reactions of these women to their frontier experience were as important as male reactions in the development of American mores and American democracy" (The New York Times Book Review).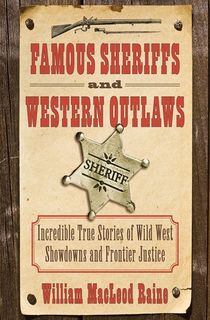 Famous Sheriffs and Western Outlaws
Popular culture has intertwined the Western frontier with images of gunslingers, saloon brawls, and shootouts. The Old West's reputation as a lawless place isn't exactly undeserved. This book examines famous showdowns between heroic sheriffs attempting to keep the peace and notorious outlaws, from Bucky O'Neill to Billy the Kid.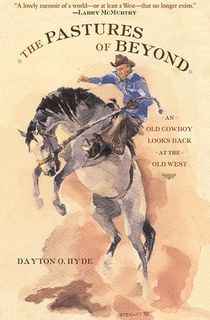 The Pastures of Beyond
At 13 years old, Dayton O. Hyde ran away from his parent's home in Michigan to live with his uncle on an Oregon ranch. He immersed himself in the Western lifestyle and never looked back; at least, not until writing this memoir, in which he reflects on his boyhood memories and a changing world. Hyde grew up to become a rodeo rider, bull fighter, clown, and photographer, selling pictures to Life magazine. Later, he fought in World War II and then returned to his uncle's ranch, where he embarked on a passionate mission to save America's wild horses. In a starred review, Publishers Weekly wrote, "As wistful as it is humorous, this salty memoir is also an elegy for a bygone era."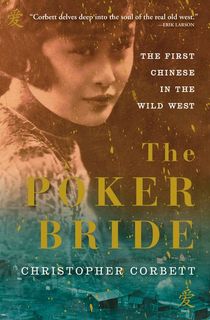 The Poker Bride
The Gold Rush created a demand for workers of all types, including sex workers who serviced the brothels popping up all over the West. Some of these sex workers were Chinese immigrants, including young Polly Bemis, who married the man who "won" her in a game of poker. She and her husband lived together for decades on an Idaho farm. After his death, Polly told her story to journalist Christopher Corbett, who recounts it here in vivid detail.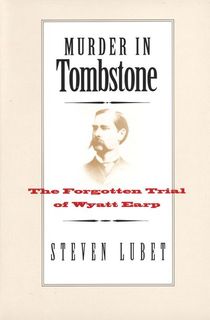 Murder in Tombstone
The gunfight at the O.K. Corral has been immortalized in tales of the Wild West, and Wyatt Earp has emerged as the hero of that legend. But what did his contemporaries think of the fatal shootout? This book examines the little-known trial that followed, in which Wyatt Earp, his brothers, and Doc Holiday were prosecuted for murder. The outcome saved Earp from the gallows—and from a very different reputation as a lawless killer.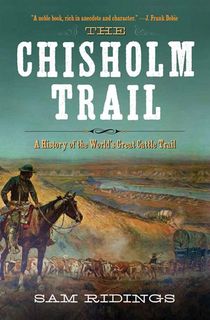 The Chisholm Trail
In the years after the Civil War, driving cattle overland was a lucrative business. Possibly the most famous way to do so was by way of the Chisholm Trail, which stretched from Texas to Kansas and was approximately 800 miles long. This frontier classic takes a comprehensive look at the trail and the interesting people who used it, from famous gunslingers and Native American chiefs to everyday people.
This post is sponsored by Open Road Media. Thank you for supporting our partners, who make it possible for The Archive to continue publishing the history stories you love.