What began as just singing became rustic, handmade instruments, and then computer generation: music has gone through many changes since its inception more than 35,000 years ago. Since then, music has remained an integral part of universal human culture; it was there for every point in history you could possibly imagine.
The cool part about music is that as the world evolves, the breadth of music available grows larger and larger, especially thanks to the creation of musical recordings. For example, while people in the 18th century were typically limited to live shows of contemporary music, we now have the ability to enjoy modern music, 90s hits, oldies, classical pieces, and more at the push of a button.
Whether you're a musician, history buff, or just someone looking to learn more about your favorite artists, the music history books on this list will tell you all you need to know about the development of music from the classical period to the 20th century.
The Devil's Music
In this sweeping account, Giles Oakley traces the origins of blues music from the honky-tonks of New Orleans and the plantations of the Mississippi Delta to blues legends such as John Lee Hooker and B. B. King. The Devil's Music stands out for its unique approach in tracing the emergence of blues not only in comparison to other types of African American music, but also in the broader context of the social history of Black Americans in the United States. As you read, the history of the genre comes alive with accounts from famous blues musicians themselves and the people who knew them. Complete with authentic period images, this comprehensive and engaging study is truly one-of-a-kind.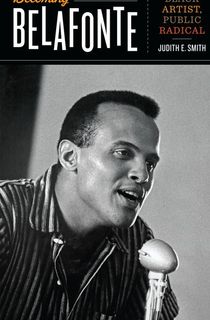 Becoming Belafonte
Harry Belafonte was the son of poor, Jamaican immigrants and grew up in Depression-era Harlem. Despite these challenges, Belafonte became an immensely popular singer and a champion of civil rights and Black power. In Becoming Belafonte, Smith traces Belafonte's career within the context of changing times, American race relations, Black theater and film history. She concludes the masterful biography with Belafonte's "full flowering" as a relentless civil rights advocate and internationally acclaimed performer.
Let's Do It
Pop music was born long before you probably even realize. In this enlightening history of the genre, Bob Stanley traces the origins of pop all the way back to the late 1800s. As he works his way through time, Stanley covers artists such as Frank Armstrong and Bessie Smith, as well as important lesser-known songwriters and arrangers whose impacts were just as important. You will gain a whole new understanding of the way today's radio pop hits came to be by the end of this book, considered a definitive account.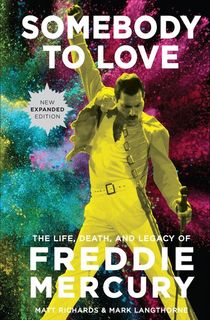 Somebody to Love
Freddie Mercury, the iconic frontman of Queen, took the world by storm with his impressive four-octave vocal range, genre-bending songwriting abilities, and flamboyant stage presence. Sadly, Freddie Mercury left this world all too soon after contracting AIDS, cruelly known at the time as the "Gay Plague." While he was diagnosed in the late 1980s, Mercury didn't announced his diagnosis until the day before he died at age 45 in 1991. In Somebody to Love, the authors share previously unknown facts about the singer's unfulfilling personal life, his quest for love, and the history of HIV/AIDS and its spread.
Mozart: The Reign of Love
Wolfgang Amadeus Mozart was a genius and bon vivant from the start. He hated to be bored, and constantly sought to entertain himself—and everyone around him. While performing for his large circle of friends and patrons, Mozart was known to get up and leap over furniture or improvise breathtaking melodies at the drop of a hat; it's even said that he would entertain royals by masterfully playing the piano upside-down and blindfolded. Jan Swafford's Mozart brings this eclectic genius to life, whose compositions shaped not only the classical era, but the course of music for centuries to come.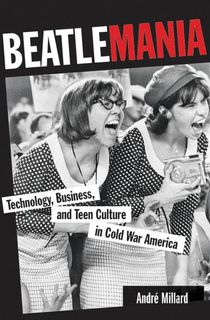 Beatlemania
This unique study explains how history and music intersected to create one of the most iconic bands of all time: the Beatles. According to author André Millard, the Beatles would not have been the same global phenomenon without various significant developments in the composition and production of music, changes that were largely due to the Second Industrial Revolution. Millard also offers a deeper understanding of the band members and the Beatles' infinite impact on the business and culture of pop music. Do you think the Beatles would have achieved the same level of fame no matter what? Read, and then decide!
Louis Armstrong: An Extravagant Life
One of the most famous jazz artists of all time, Louis Armstrong shot to stardom in the 1920s, and his unmistakable voice can still be heard playing on speakers, phones, and radios around the world today. Outside of his musical career, Armstrong lived life to the fullest. He enjoyed many romantic relationships, including four marriages; he was a devoted friend to celebrities such as Bing Crosby and Ella Fitzgerald; and in his later years, Armstrong became an international goodwill ambassador. Discover the story of the "founding father of jazz" in Laurence Bergreen's book.
Me
Who better to tell you about their life than the subject at hand themself? Me recounts the life and career of pop icon Elton John—as told by Elton! The story starts with his childhood as a shy boy growing up in a suburb of London. Elton then goes on to share intimate details about his dazzling career, including the rollercoaster of substance abuse and discovering his sexuality. The story concludes with powerful and touching words about getting clean, finding love with David Furnish, and becoming a father. This awe-inspiring biography written by a living legend is one you don't want to miss!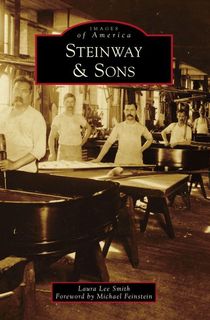 Steinway & Sons
Many of your favorite songs were probably written using one instrument in particular: the Steinway & Sons piano. In 1950, German immigrant Henry E. Steinway set out to build the best piano possible. From there, he created an empire. By the turn of the century, Steinway pianos had overcome longstanding brands to become the standard-bearer in piano design and manufacturing.
Since then, Steinway & Sons pianos have touched the hearts of millions around the world, from children embarking on their first music lessons to experienced concert pianists. To this day, production adheres to Henry E. Steinway's original, strict rules of manufacturing; this ensures that their quality never wavers, and explains why music legends such as Billy Joel and Cole Porter have been devoted customers.
A Song For You
Whitney Houston established herself as a legend in the music industry from her very first album, a self-titled debut released in 1985. For the next 20 years, she stayed at the top of the charts, captivating the world with her powerful voice and elegant stage presence. Tragically, in 2012 Houston passed away at age 48 from a drug-related accidental drowning in her bathtub.
A Song For You is a touching biography of Whitney Houston's life from one of the people who knew her best: her longtime best friend, Robyn Crawford. Crawford offers insight into their teenage years, the evolution of their friendship as both women chased their dreams, what Houston's life was like behind the scenes of fame, and the laughter and friendship they shared along the way. For fans of Whitney Houston, there is no better biography than this intimate look at Houston's life through the lens of someone who loved her.
The History of Jazz
Discover a comprehensive and engaging history of jazz with this critically acclaimed text. The History of Jazz covers virtually every aspect of the genre's past, from its legendary players, to the breakthrough styles, and the milieus in which they evolved. Ted Gioia takes readers from the Midwest to the South and everywhere in between as he brings to life how this genre was born and developed. This new edition also pays highly-deserved special attention to the women who influenced jazz, as well as offers takes on how the genre interacts with popular music. You will never need another book on the history of jazz once you've read this one!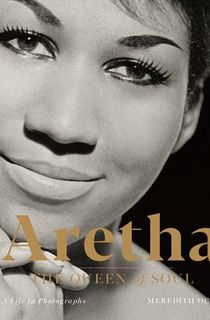 Aretha
Aretha Franklin was the recipient of 18 Grammys and a Kennedy Center honor, she was the first woman inducted into the Rock and Roll Hall of Fame, and she performed for multiple presidents and the Pope. It goes without saying that Aretha Franklin is one of the most celebrated artists of all time, whose velvety voice fueled a six-decade career that spanned across genres including R&B, rock, soul, pop, and jazz. In this insightful biography complete with detailed text and 85 photos, gain insight into the life of Aretha Franklin, from her youth in Detroit, to the start of her singing career in the 1950s, her advocacy for civil rights and the arts, and, ultimately, her death in 2018 that was mourned by millions.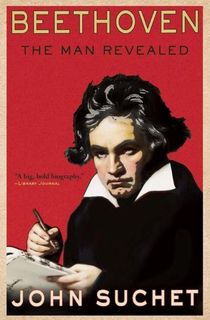 Beethoven
Ludwig van Beethoven is a particularly interesting study in human nature. While a celebrated composer, Beethoven was also known for his uncontrollable temper and struggle to maintain interpersonal relationships. And did you know that he wrote some of his best pieces while almost completely deaf? A testament to his outstanding skills, Beethoven continued composing music for nearly 10 years after he lost most of his hearing. Discover a deeper appreciation for this icon of classical music with this all-encompassing biography, brought to you by Beethoven scholar and classical radio host John Suchet.