Of all the possible settings for historical fiction, the Middle Ages have to be one of our favorites: the world was on the brink of change during medieval times, with nations rising and falling, new religions taking hold, and shifting social mores, making for an enthralling backdrop. If you're a history buff, you'll surely find the following books compelling. We've rounded up the best medieval historical fiction novels, many of which are based on real people and events, and skirt fantasy in favor of mysticism and realistic world-building. Better yet, many of our recommendations form part of a series, ensuring you have plenty of satisfying reading ahead of you.
Menewood
Based on the backstory of the real-life historical figure, Saint Hilda of Whitby, Nicola Griffith's Hild is a beloved novel set in seventh-century Britain that explores the instability and mysticism of the Middle Ages. After a decade of pining to return to that mysterious and high-stakes world, new and old fans alike will be excited to know that the highly-anticipated sequel is now available.
In Menewood, Hild has grown to a young woman of 18, and has sharpened her uncanny skills of perception and insight that seem almost supernatural to those around her. Radical change lies ahead for the kingdom. Her uncle, Edwin of Northumbria, fears his political power will soon slip from his grasp, as old alliances crumble and new enemies arise. With war brewing on the horizon, Hild prepares to be tested in unexpected ways in this gripping new novel for readers of medieval historical fiction.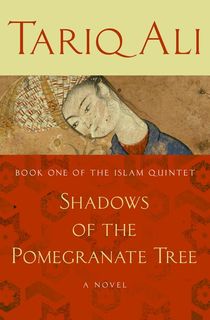 Shadows of the Pomegranate Tree
The Spanish Reconquista terrorized Muslims living in the Iberian Peninsula. In the first of his Islam Quintet, Tariq Ali "captures the humanity and splendor of Muslim Spain" in "a book to be relished and devoured" (The Independent). Set in the 15th century after the conquest of Granada, an aristocratic family struggles to keep their religion and culture alive in the face of persecution.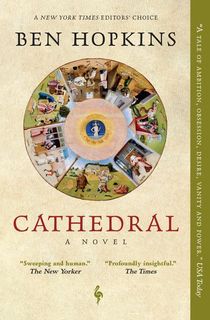 Cathedral
This sweeping novel has at its center the construction of a cathedral in the Rhineland town of Hagenburg over the 13th and 14th centuries. Meanwhile, the stories of the town's inhabitants intertwine, from those involved in the planning, such as the bishop and his treasurer, to workers like stonecutters, and even the Jewish residents who will one day live beneath the shadow of the ever-growing spire. Even as a reminder of the Christian faith towers over the German town, corruption and immorality abound in this fascinating book perfect for fans of Umberto Eco.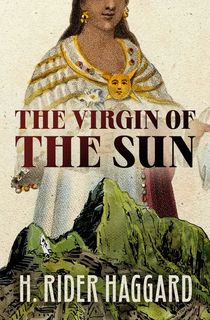 The Virgin of the Sun
In this story-within-a-story, an editor sorting through the home of an eccentric antiquarian finds a collection of letters from the age of King Richard II. These letters tell of Hubert of Hastings, a fisherman turned goldsmith who was forced to flee London when he was suddenly widowed and accused of murder. Seeking refuge, he sails across the Atlantic, only to find himself tossed on the shores of Peru. Marooned in a new land, Hubert is caught between the warring Chancas and Incas, and finds forbidden love.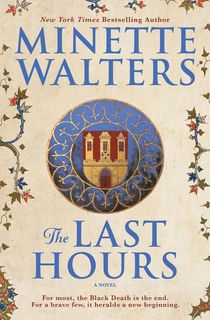 The Last Hours
The year is 1348, and the Black Death has arrived in Dorset, England. No one quite knows what it is or how it spreads, and chaos ensues as the death toll climbs. With her brute of a husband away, Lady Anne of Devilish takes matters into her own hands, and makes a practical decision with far-reaching consequences: she and her serfs will barricade themselves in her moated home and refuse entry to outsiders—even her returning spouse. But the time will come when they must rejoin the outside world for supplies, and they may find they no longer recognize the kingdom.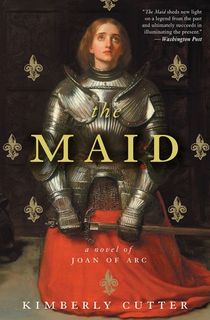 The Maid
Joan of Arc's story remains just as compelling to modern readers as the medieval contemporaries that she inspired to follow her in battle. In this story of the teenage visionary, Joan is portrayed as "a strange, gritty teenage tomboy and true believer" who escapes a tumultuous and violent upbringing and learns how to ride and fight like a man (USA Today). Before her untimely end, she will become a hero of the Hundred Years' War.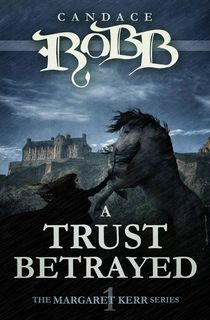 A Trust Betrayed
Acclaimed historical mystery author Candace Robb introduces Scottish sleuth Margaret Kerr in this novel that "lovingly re-creates medieval Edinburgh" (Publishers Weekly). When her husband seemingly goes missing, Margaret journeys to his last known location in English-controlled lowland Scotland. She finds the city traumatized by war, its residents wary to tell her anything. Accompanied by her priest brother and meeting up with her innkeeper uncle, Margaret starts to question if even those closest to her could be implicated in her husband's fate.
This post is sponsored by Farrar, Straus and Giroux. Thank you for supporting our partners, who make it possible for The Archive to continue publishing the history stories you love.