Throughout history, people have always had an interest in crafting and other creative endeavors. If you look back at the archeological record, some of the earliest surviving pieces of evidence we have of humanity are the crafts they made. If you consider yourself a crafty person, this is the list for you! These books not only share the fascinating history of crafts like model ships and quilting, but also provide handy instructions to get crafting yourself!
Whether you're a seasoned expert or a beginner, you can jump in with these eight historical crafting books.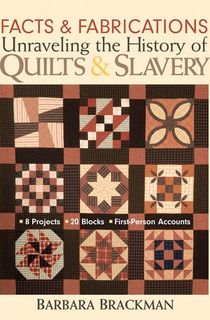 Facts & Fabrications: Unraveling the History of Quilts & Slavery
Equal parts history and craft book, quilt historian Barbara Brackman's Facts & Fabrications: Unraveling the History of Quilts & Slavery presents a fascinating look at the historical connection between quilts, American slavery, and emancipation. Brackman particularly focuses on the surprising role that quilts played in the Underground Railroad. Using firsthand accounts and surviving quilts and patterns, she investigates the truth behind this famous chapter in history. What emerges is a stirring story of the endurance of those who sought freedom on the Underground Railroad and the seemingly insignificant details that often shape history. Quilters will also enjoy the patterns—both historic and Brackman's own—that are provided in the book.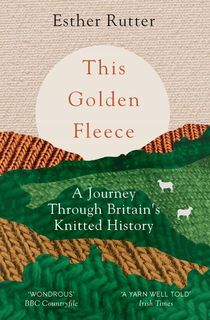 This Golden Fleece
Author Esther Rutter grew up on a farm in Suffolk, England. There, she learned how to work with the wool from her family's sheep in various ways. As an adult, she set out on a year-long quest to discover the history of wool and the knitwear made of it across the British Isles. As she follows the thread, she uncovers the history of rural towns and farming, the growth of market towns, and discovers the way tradition still shapes the wool and knitwear industry today. Along the way, Rutter knits her own wool creations.
Hopi Basket Weaving: Artistry in Natural Fibers
Written in close collaboration with weavers and the Cultural Preservation Office of the Hopi Tribe, Helga Teiwes' Hopi Basket Weaving is a fascinating look into a complex, age-old art that persists today. The Hopi of the southwestern United States have been passing down their techniques of basket and plaque weaving for generations. Teiwes traces the process of collecting materials, dying them vibrant colors, and weaving. She also focuses on the philosophical and spiritual role the baskets play in Hopi life.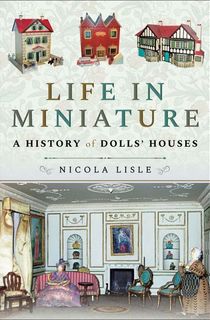 Life in Miniature
The art of collecting and furnishing doll houses has been popular for over 300 years. In Life in Miniature, author Nicola Lisle examines the history of doll houses and how they reflect the eras and societies in which they were created and displayed. She explains how these structures are not just interesting to look at, but provide a fascinating, detailed look into the lives of people who collected them. Beyond doll houses, Lisle also discusses growth in popularity of model towns in the 20th century.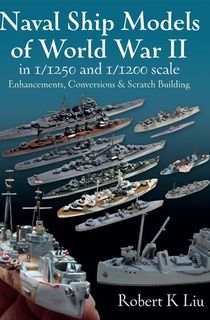 Naval Ship Models of World War II in 1/1250 and 1/1200 Scales
Expert ship modeler Robert K. Liu has created a handy guide for all model ship enthusiasts. The origin of 1/1250 and 1/1200 scale models can be traced back to the years following World War I. During the war, model ships had been used by military forces to make strategic decisions. Once the war was over, model ship manufacturers found that there was a market of collectors who wanted to own, build, and sometimes modify ships of their own.
Today, model ship collecting and building is just as popular as ever. In this book, Liu has thought of nearly every issue a hobbyist could run into when scratch building or enhancing their model ships.
The Home Blacksmith
Blacksmithing is certainly one of the most dramatic historical crafts. Despite its reputation for being a thing of the past and mainly something people can try at living history museums, there is actually a thriving community of modern-day blacksmiths around the world. In The Home Blacksmith, author and blacksmith Ryan Ridgeway gives readers the tips and tools they need to start smithing right in their own backyards. In addition, he also delves into the rich history of the craft.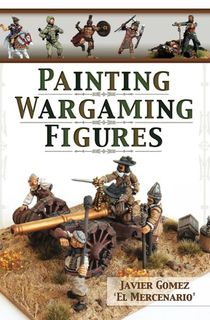 Painting Wargaming Figures
In the world of painting miniature figures of famous battles and wars throughout history, author Javier Gomez Valero has a well-earned reputation. Known as "El Mercenario", he has mastered the art of painting wargaming figures, and he has compiled a lifetime of skills in this book! Valero gives readers step-by-step instructions from the beginning to the end of the process, from what materials to use to how to take the perfect photographs of the finished product. With battles from ancient times up through World War II and even fictional scenes from science fiction and fantasy, Valero has covered a lot of ground in Painting Wargaming Figures.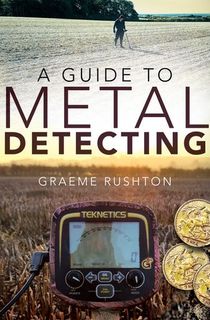 A Guide to Metal Detecting
Many history buffs love the idea of going out into the world, doing a little digging, and uncovering history themselves. One of the most popular ways to scratch this itch is metal detecting. Graeme Rushton's A Guide to Metal Detecting is an indispensable guide for anyone interested in picking up the hobby. The book covers a wide range of subjects pertaining to this pastime, from the right equipment to get started to understanding laws related to exploring and excavating land as well as what to do when a discovery is made.
Featured image: Mel Poole / Unsplash