What's better than diving into a new ebook? Knowing that you got it for free. Check out these fascinating history accounts that are free to download for the whole month.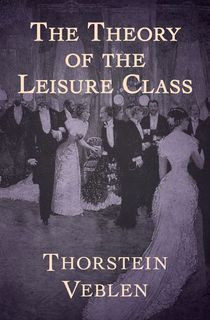 The Theory of the Leisure Class
This scathing critique of America's preoccupation with wealth and status in the Gilded Age continues to resonate more than a century after it was first published

According to economist Thorstein Veblen, the leisure class produces nothing, contributes nothing, and creates nothing, yet exercises a peculiar control over American society. The shallowness of their interests—from fashion to sports to entertainment—endows the practice of "conspicuous consumption" with an undeserving air of respectability.

Veblen deploys a razor sharp wit to expose the pretensions of the idle rich and their disastrous influence on the national character. From ruthless business practices to the plight of women in a male-dominated culture, The Theory of the Leisure Class tackles difficult subjects with sophisticated analysis and a vibrant literary style that influenced the work of authors including Edith Wharton, Henry James, and F. Scott Fitzgerald.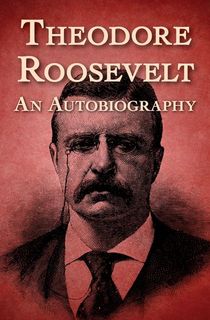 Theodore Roosevelt
The firsthand account of the life of adventurer, scholar, war hero, and 26th president of the United States, Theodore Roosevelt.

There must be the keenest sense of duty, and with it must go the joy of living.

Here, in his own words, Theodore Roosevelt recounts his remarkable journey from a childhood plagued with illnesses to the US presidency and beyond. With candor and vivid detail, this personal account describes a life guided by a restless intelligence, a love for adventure, and an unflagging duty to his country. Roosevelt sheds light on his wide array of roles, from New York police commissioner, where he waged a battle against corruption, to cattle rancher in the Dakotas, to assistant secretary of the US Navy under William McKinley, to leader of the legendary Rough Riders at the outbreak of the Spanish–American War, when he led the 1st United States Volunteer Cavalry to victory in the Battle of San Juan Hill.

These extraordinary accomplishments earned Roosevelt national fame and set the stage for his ascent to the White House. As 26th president of the United States, he ushered in the Progressive Era with his domestic policies, such as the Square Deal, and trust-busting of monopolies, such as Standard Oil. He was a war hero, scholar, statesman, adventurer, and Nobel Peace Prize winner. Theodore Roosevelt: An Autobiography provides unique insight into the truly remarkable life of one of America's most beloved presidents.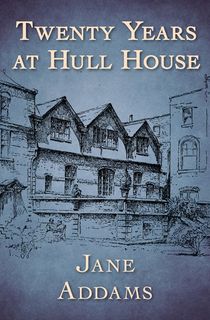 Twenty Years at Hull House
The classic memoir of one of the Progressive Era's most important reformers and social activists.

If it is natural to feed the hungry . . . it is certainly natural to give pleasure to the young, comfort to the aged, and to minister to the deep-seated craving for social intercourse that all men feel.

In 1889, Jane Addams and her partner, Ellen Starr, opened the first settlement house in the United States. On Chicago's West Side, Hull House was devoted to the city's poor and forgotten, from immigrants and unwed mothers to the elderly, homeless, and hungry. Its charter proclaimed its mission "to provide a center for higher civic and social life, to institute and maintain educational and philanthropic enterprises, and to investigate and improve the conditions in the industrial districts of Chicago." In Twenty Years at Hull House, Addams chronicles her revolutionary work from its conception in the Gilded Age through the dawn of the Progressive Era.

A cofounder of the American Civil Liberties Union and the first American woman to win the Nobel Peace Prize, Addams devoted her life to realizing a more noble vision of democracy. More than a personal memoir, Twenty Years at Hull-House is a landmark document of social theory and political history.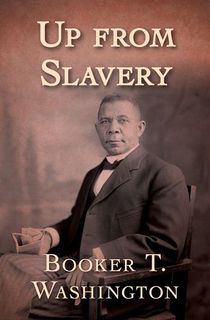 Up from Slavery
Booker T. Washington's classic memoir of enslavement, emancipation, and community advancement in the Reconstruction Era.

Born into slavery on a tobacco farm in 19th-century Virginia, Booker T. Washington became one of the most powerful intellectuals of the Reconstruction Era. As president of the Tuskegee Institute in Alabama, he advocated for the advancement of African Americans through education and entrepreneurship. In Up from Slavery, Washington speaks frankly and honestly about his enslavement and emancipation, struggle to receive an education, and life's work as an educator.

In great detail, Washington describes establishing the Tuskegee Institute, from teaching its first classes in a hen house to building a prominent institution through community organization and a national fundraising campaign. He also addresses major issues of the era, such as the Jim Crow laws, Ku Klux Klan, and "false foundation" of Reconstruction policy.

Up From Slavery is based on biographical articles written for the Christian newspaper Outlook and includes the full text of Washington's revolutionary Atlanta Exposition address. First published in 1901, this powerful autobiography remains a landmark of African American literature as well as an important firsthand account of post–Civil War American history.