What's better than diving into a new ebook? Knowing that you got it for free. Check out these fascinating history accounts that are free to download for the whole month.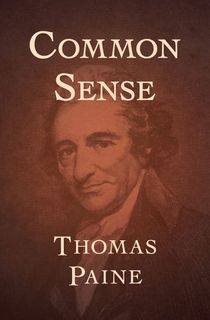 Common Sense
The rousing argument for independence that inspired a nation

Published anonymously in 1776, this landmark political pamphlet spread across the colonies more rapidly than any document of its kind ever had before. Its words were read aloud in town squares, its pages affixed to tavern walls. Both a clear-eyed, plainly stated case for separation from Great Britain and a stirring call to action, Common Sense sparked the imagination of a fledgling nation and played a decisive role in the march toward revolution. Thomas Paine's masterpiece is crucial reading for any student of American history.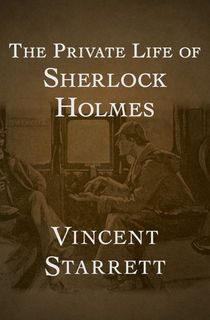 The Private Life of Sherlock Holmes
An indispensable biography of the world's most famous detective from Mystery Writers of America Grand Master Vincent Starrett

In a boarding house at 221B Baker Street, a genius is at work. With the help of his tireless companion, Dr. Watson, the peerless Sherlock Holmes solves one impossible mystery after the next. Many of his adventures, such as "The Hound of the Baskervilles" and "The Red-Headed League," are world famous, while others, including "The Adventure of the Tired Captain" and "The Singular Affair of the Aluminum Crutch," remain strictly private, simply because Watson cannot find the time to write them down.

This glimpse into the secret case files of England's greatest detective is just one of the fascinating tidbits included in Vincent Starrett's landmark book of Sherlockiana. A founding member of the Baker Street Irregulars, Starrett enriches his meticulous research with a true fan's delight. Whether he is discussing Arthur Conan Doyle's real-life criminal investigations or detailing the layout of 221B Baker Street and its surrounding neighborhood, Starrett's deep appreciation for the stories and their inimitable hero is infectious. Countless companion volumes to the series have been published, but none offers as much insight and entertainment as The Private Life of Sherlock Holmes does.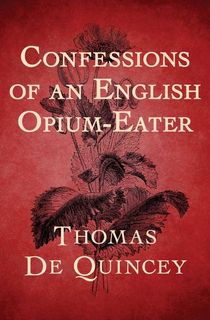 Confessions of an English Opium-Eater
A timeless memoir of drug addiction from one of the leading intellectuals of the Victorian age

At first, Thomas De Quincey found opium to be a harmless pleasure. A twenty-year-old intellectual living in nineteenth-century London, De Quincey took laudanum sparingly, spacing out his doses so their effect would not be dulled. But after years of casual use, intense stomach pains caused him to rely on the drug more and more, until he was taking opium daily, and living in a world divided between hallucinatory bliss and aching physical torment.

De Quincey's account of his addiction made him a celebrity. His rhapsodies of hallucination influenced generations of authors, from Poe and Baudelaire to Jorge Luis Borges, and warned countless readers of the dangers of drug dependency.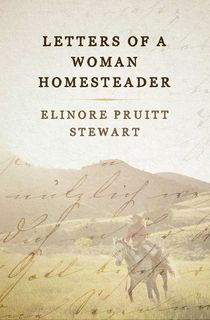 Letters of a Woman Homesteader
This "warmly delightful, vigorously affirmative" memoir of a woman homesteader in early twentieth-century Wyoming inspired the acclaimed film Heartland (The Wall Street Journal).

In 1909, Elinore Pruitt answered an ad in the Denver Post to become Henry Clyde Stewart's housekeeper on his homestead outside Burntfork, Wyoming. Elinore soon fell in love with the land's vast, untamed beauty, and filed a claim for her own adjoining property under the Homestead Act. Over the next five years, she not only made a home for herself, but traveled extensively across the state, befriending every neighbor within a hundred miles.

Through it all—weddings and births, illnesses and snowstorms, changing seasons and changing times—Elinore maintained correspondence with her former employer Juliet Coney in Denver, Colorado. In vivid detail and with lively prose, Elinore told Juliet of life as a woman in the American West. First published in the Atlantic Monthly, these letters made their author an American icon of her time.