I won't wear low-rise pants, scrunchies, or acid washed "mom jeans" frankly because I remember when they were in style the first time.
My mother said the same thing about shoulder pads and sequined cowboy shirts in the 1980s. When I asked her once if she had an "ugly sweater" I could wear to a Christmas party, she said, "No. I do not." And then, spitefully, "You can ask your Aunt Donna for that."
We are also the people who love period pieces but can't watch anything historical in which the actors are draped in synthetic fabrics. The same people who watched Mad Men and wanted to cry at the montage of nylons and girdles and bullet bras whose straps left deep indentations on Joan's shoulders.
If you're that person—I mean, the person who rewound the scene of Outlander where Mrs. Fitzgibbons first gets Claire into the 1740s Scottish dress just to see how they got that shape…or if you're the person who listens with fascination to Downton Abbey reruns when the upstairs workers talk about how someone ruined His Lordship's morning coat so he has to condescend to wear a black bow tie with his tuxedo to dinner…this list is for you.
On the other hand, if you don't understand why worn jeans sell for such high prices, or how anyone could ever live in a corset—regardless of gender—then this list is for you, too.
Because no matter how much you try, you can't run from fashion. It's all around you all the time, and it'll change just as soon as you break those shoes in. (But don't worry, it'll come back.) This list consists of 11 books that explain fashion through history, from the evolution of pockets to the number of buttons on a sports coat. Enjoy this traipse along fashion history—and the window shopping you'll almost certainly have to do afterward!
How to Read a Dress: A Guide to Changing Fashion from the 16th to the 21st Century
This book is a great primer of women's dress over the course of five centuries. Not only are there colorful illustrations that are annotated with details of everything from silhouette to fabric choice, but this book explains the transitions from one trend to the next. Plus, it shows distinct class differences among clothing as well. For example, did you know that working class women still had to wear a corset at the turn of the 20th century—just a shorter one so they could still bend at the waist? Well, you do now!
Fashion Victims: The Dangers of Dress Past and Present
Have you seen the TikTok videos that parody couture fashion shows? The ones where the model takes the catwalk wearing, for example, a dining room chair? Fashion Victims talks less about absurd fashion (although that, too, is super fun), and more about clothes that actually killed their wearers. We're talking hyper flammable fabrics, widows' weeds dyed with arsenic, military uniforms full of lice, and of course, hatters driven mad by creations laced with mercury. What's even better is that each of these items draws upon surviving fashion objects…everything from Isadora Duncan's fatal scarf to evidence chronicled in Greek myth.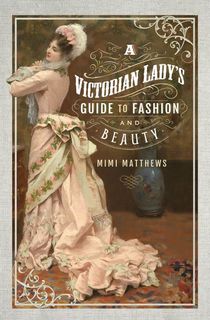 A Victorian Lady's Guide to Fashion and Beauty
One reason why the Victorian period fascinates me so much is that their ideals were super extreme and no one talked about anything. If you've already scoured through the aforementioned How to Read a Dress, you'll appreciate that this book documents the change from Gothic severity to Victorian flounces. How necklines rose and waists dropped, sleeves and skirts changed shape, and naturally, so did their undergarments. This book even talks about makeup trends, which started with barefaced beauty and evolved into rouges and hairpieces. It's meticulously researched, and it also chronicles which outfits were appropriate for which activities.
The Dress Diary: Secrets from a Victorian Woman's Wardrobe
Another book about Victorian styles…yes, I'm tipping my hand here, but only because the Gilded Age is the setting in which my book was set, so I've already done this deep dive and just have to share the findings. This book is especially cool because it was a real diary! Mrs. Anne Sykes was given this journal on her wedding day in 1838, and Anne charted her journey through Lancashaire to Singapore and back to England all through snippets of fabric she collected along the way. When fashion historian and museum curator Kate Strasdin fell upon the diary almost two centuries later, she spent six years studying its contents…and her analysis of Anne's scraps resulted in this very book. So, if you've ever wondered what a Victorian woman was wearing when she encountered pirates in Borneo, well, now you can know for sure.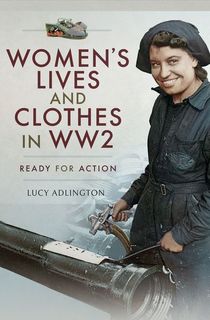 Women's Lives and Clothes in WW2
This book is another deep cut into a time period, and it's a fascinating cross section when considering the Second World War. True, it starts by detailing women's clothing in Britain, through service and resistance, but it also discusses winter missions in the open cockpit of a Russian bomber plane and fashion shows in Occupied Paris, so there's a lot of ground covered here.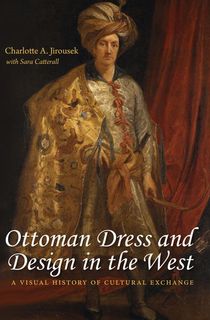 Ottoman Dress and Design in the West
Speaking of "around the world," you'll notice this list is very much centered on Westernized clothing. That's not only because I live in America, but because a lot of what's written in English is very Anglocentric. Even this book talks about Ottoman dress in the west, but it's really interesting to see what aspects of clothing are appropriated from and fused to traditions that seem so familiar. Each of those associations are examined in the broader context of Western relationships with the Middle East and its Ottoman influence.
The Kingdom of Prep: The Inside Story of the Rise and (Near) Fall of J. Crew
This one is for people like me who never understood what was so great about worn out jeans and sagging fisherman's sweaters—why did they cost so much? And why is "prep" the style that everyone associates with America? I loved the way that this book documents the origins of the look—which, because they were basically hand-me-downs to Ivy League students, they came to symbolize Old Money in America—to how they were replicated in order to look like Old Money. This book does focus on J. Crew…but not entirely. It's a pretty revealing glimpse into what gives that apple-pie American vibe.
The End of Fashion: The Mass Marketing of the Clothing Business Forever
Okay, this one is class. Because fashion journalists are subsidized by fashion advertisements, we never really get the straight info about what's going on with the big picture—until now. Teri Agins is more or less a free agent, and rather than be compelled to write what the advertisers want to see, she instead traces the arc from the origins of couture to what we have now. Basically, the fashion world as we know it now started among the uber elite of French society, and only they could afford it. Everyone else had poor imitations of what they saw from designers. Over the course of decades, the marketing of the fashion industry shifted that paradigm entirely: now, designers have to make what consumers ask for, and it went from art to commerce.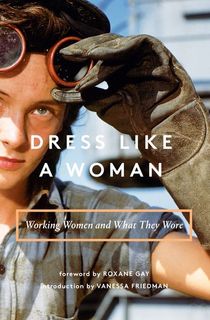 Dress Like a Woman
This anthology illustrates not what all women wore over the last hundred years or so, but specifically what working women wore. It examines the clothes and/or uniforms of women like Shirley Chisolm, Amelia Earhart, and Angela Davis in the greater context of what they were doing. The photographs in this collection also showcase the outfits of working women from more ordinary occupations, like domestic and factory work, to those outstanding ones like surgeons, athletes, and scientists. Its purpose is less to annotate what fashions were, and more so to beg the question of gendered clothing, which is, what does it mean to "dress like a woman"?
Pockets: An Intimate History of How We Keep Things Close
There's a reason why at the last wedding reception I attended, one bridesmaid shoved her hands down the side of her gown and yelled, "Look how deep these pockets are!" That reason is scarcity. In her book Pockets, Hannah Carlson (a lecturer in dress history) talks about why men's clothes have so many pockets and women have so few—and they're way too small to be effective, too—and the answer isn't only to tell us purses. She also talks about the politics of putting your hands in your pockets, what else people keep in there, and much more.