The recent release of Martin Scorsese's new Western crime drama film, Killers of the Flower Moon, pays tribute to true events that took place in 1920s Oklahoma. Based on a book, the film explores the chilling murders of Osage members after oil was found on their tribal land. The Osage people became extremely wealthy, but in turn, they became the targets of violence and financial schemes by their white neighbors.
Needless to say, this impactful director never shies away from dark subject matter and seems to have a fascination with exposing corruption. It's no surprise that while exploring the ugly side of humanity, Scorsese tends to make connections between capitalistic greed and cold-hearted cruelty in his films.
Keeping in mind his body of work, we've compiled a list of several books that we would love to see on the big screen next. These true stories that exemplify the dangers of greed and power would make for thrilling Scorsese adaptations!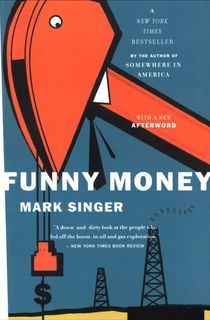 Funny Money
This humorous and informative account describes how one small bank in an Oklahoma City shopping mall, called the Penn Square Bank, benefitted from the late 1970s oil boom by making high-risk loans in the energy industry and selling them to other banks—and how the summer of 1982 led to their downfall. This is a tale about how unbridled greed and corruption can lead to major financial losses. The Washington Post promises readers will be entertained and engrossed in this book that "refutes anyone operating on the prejudice that business reporting must be dull."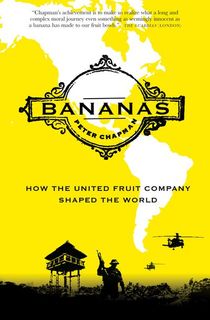 Bananas
You've probably never thought much about bananas other than deciding whether one is too ripe and mushy to eat. But Financial Times writer Peter Chapman gives readers some food for thought (quite literally) with his illuminating exploration of the United Fruit Company, one of the most controversial and exploitative global corporations in history, which was responsible for the widespread sale of bananas.
Chapman breaks down how the company's search for cheap labor led to horrendous mistreatment of workers and how the company was involved in land invasions and violence. At the same time, the United Fruit Company successfully created a marketing campaign, allowing its product to become a consumer staple while working against the interests of the working class. The next time you reach for a banana, this book will have you pondering the dark history behind the global sale of fruit.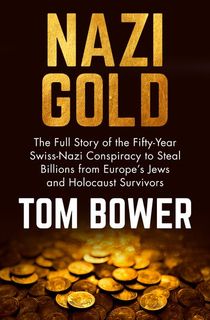 Nazi Gold
What if I told you that what we learned in our history classes about Switzerland remaining neutral during WWII was false? In Nazi Gold, Tom Bower, an investigative journalist, argues that Switzerland was far from innocent during one of the darkest eras in history. In actuality, the Swiss government and their banking industry stole hundreds of millions of dollars from Jewish Holocaust victims, hid these riches in Swiss bank accounts, and gave the funds to fugitive Nazis. Although incredibly uncomfortable to read due to the disturbing facts—for instance, Bower explains that even gold teeth were extracted for profit from the victims of the Holocaust—it's a necessary book to study so that you can understand some of the shocking and callous true events fostered by greed.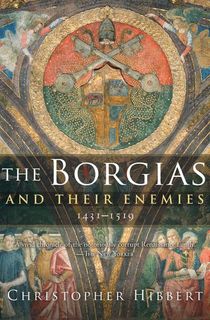 The Borgias and Their Enemies, 1431–1519
Rodrigo Borgia, better known as Pope Alexander VI, was one of the most fraudulent figures in Renaissance Italy. This book focuses on his corruption as well as two out of his seven children, Lucrezia and Cesare. This powerful family was known for taking power, wealth and property by any means necessary—including bribery, marriage and murder. The author brings Rome to life in this fascinating and sweeping account of how this cruel family rose to the highest position in Renaissance society.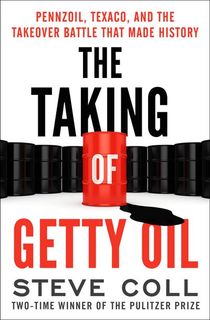 The Taking of Getty Oil
After J. Paul Getty, the head of the oil empire, passed away, his children were left to fight over the family trust and their decision on what to do with their father's business. Pennzoil eventually made an agreement with Getty's son, Gordon, to take the family business off his hands—that is, until Texaco claimed the $10 billion prize. This is the enthralling tale of a bitter legal battle between J. Hugh Liedtke of Pennzoil and the Wall Street brokers of Texaco. An intriguing true account that reads like a piece of fiction is sure to draw you in as the dramatic events unfold.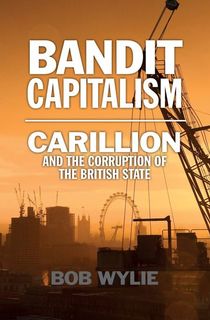 Bandit Capitalism
This book recounts one of the great financial scandals of modern times in the United Kingdom. In January 2018, the outsourcer of large government building contracts, Carillion, folded, leaving them £1.3 billion in debt and with a hole in their pension fund of £2.6 billion, leaving British taxpayers to contribute to the funds owed to Carillion workers. The author, Bob Wylie, uses this event as evidence of the unrestricted state of modern capitalism that is being rigged for profit by selfish politicians and company directors. This all-too-familiar tale is described in detail to shine a spotlight on the corruption that can lurk within trusted companies.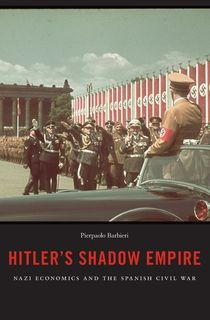 Hitler's Shadow Empire
In this meticulously researched book, author Pierpaolo Barbieri argues that economic ambition, not ideology, is what led Hitler to involve the Axis Powers in the Spanish Civil War. Hoping to build an economic empire in Europe, they practiced various tactics in Spain in hopes that when the time came, they would weaponize what they had learned to conquer future territories. The Nazis would provide planes and weaponry, and in exchange, they would slowly take control of Spain and its resources. The author explains how this was possible through Hitler's economic czar, Hjalmar Schacht, while adding to our comprehension of the Spanish Civil War in the context of Hitler's economic and imperial motivations.
Featured photo: Christine Roy / Unsplash
This post is sponsored by Open Road Media. Thank you for supporting our partners, who make it possible for The Archive to continue publishing the history stories you love.