What happens when the war is over? Journalist David Finkel's 2013 book, Thank You for Your Service, gave readers a detailed look at the lives of the 2-16 Infantry Battalion in Baghdad after they came back home and tried to readjust to civilian life. The book is a follow up to The Good Soldiers, and was a finalist for the National Book Critics Circle Award.
Now a film starring Miles Teller, we have a feeling you'll want to learn even more about the aftermath of returning home from war-torn countries and how soldiers learn to cope with everyday life while struggling with posttraumatic stress disorder. These seven books offer a look at soldiers and their stories—from the Vietnam War to present day conflict.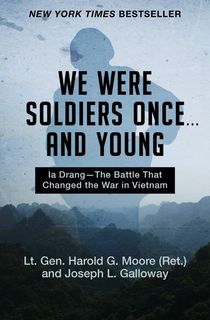 We Were Soldiers Once . . . and Young
Detailing the Ia Drang battle of the Vietnam War, Lt. Col. Harold Moore recounts the bloody ordeal which was considered to be one of the first major engagements between the US Army and the People's Army of Vietnam. He examines how these soldiers persevered and never gave up hope despite the devastating loss.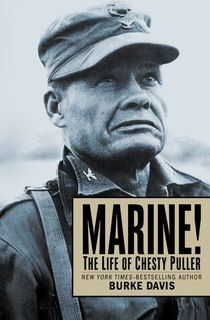 Marine!
Author Burke Davis chronicles the life of Lt. Gen. Lewis B Puller—a US Marine who received the Navy Cross five separate times. Puller enlisted during World War I and moved up in the ranks—fighting through World War II and the Korean War. From his lowly beginning to being forced into an early retirement, the full story of this decorated Marine lies within the pages of the gripping biography.
Related: Chesty Puller: The Life and Quotes of a Beloved Marine Legend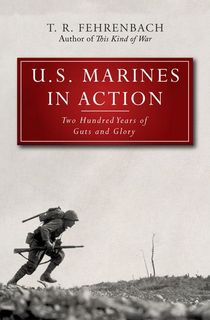 U.S. Marines in Action
T.R. Fehrenbach, author of This Kind of War—which has recently made headlines, provides an account of the US Marines and their activities throughout the history of the military branch. Often associated with "guts and glory," the author shows the incredible heroism of the men and women tasked with brave undertakings.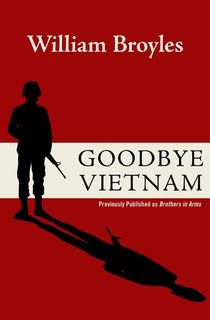 Goodbye Vietnam
William Broyles was drafted into the Vietnam War when he was just 24 years old. Soon, he commanded an infantry in the foothills near Da Nang—surviving the brutal conflict and eventually heading home. But years later, he felt compelled to return to Vietnam and confront the horrors that he'd been through. One of the first American veterans to return, he interviewed survivors and those still deeply effected by what happened.
Redeployment
Winner of the 2014 National Book Award for Fiction, Phil Klay's collection of short stories examines what happens when soldiers come home. From a Mortuary Affairs Marine who has to collect the remains of soldiers to a chaplain whose faith is tested by the horrors of war, former US Marine Phil Klay vividly depicts what it's life to be involved in armed conflict.
Fire and Forget
Matt Gallagher's short story collection features tales so realistic it's easy to forget they're fiction. They capture the haunting and unforgettable realities of war, as all of the stories are written by those who were there or by loved ones who waited at home. Fans of Thank You for Your Service will certainly be intrigued by this impressive collection.
Kimberly's Fight
Kimberly Hampton was the first American woman combat pilot to be killed in battle. On January 2, 2004, while flying a helicopter in support of a raid on an illicit weapons market in Iraq, a heat-seeking missile hit. Written by her mother Ann Hampton and award-winning journalist Anna Simon, Kimberly's Flight incorporates interviews and emails to paint a picture of Kimberly's exemplary life.
This post is sponsored by Open Road Media. Thank you for supporting our partners, who make it possible for The Archive to continue publishing the history stories you love.
Featured still from "Thank You for Your Service" via DreamWorks